FYZICAL Balance & Therapy Center Franchising
Events & Webinars
Instant Watch Webinars
Instant Watch
Location Selection & Planning

For: Entrepreneurs & Physical Therapists
The location you choose plays a huge factor in the success of your practice. But how do you really know if a site will perform to your expectations? Attend this webinar to learn about the tools and resources designed to help you select the perfect spot in your market.
WATCH NOW
Instant Watch
The Blueprint for Success


For: Anyone
Learn how area representative Bill Capraro used the Blueprint for Success to open 9 FYZICAL locations in the last two years and what's next for him. We'll also cover the opportunity and total investment required in this webinar.
WATCH NOW
Instant Watch
Healthcare Franchising 101


For: Entrepreneurs & Physical Therapists
If you're new to franchising and interested in opening a business in the healthcare industry as a clinical or non-clinical owner, watch this webinar to learn about this recession-resistant sector and how to navigate ownership in the healthcare franchise industry.
WATCH NOW
Our Featured
EBooks & Guides
EBOOK
FYZICAL Investment Opportunity Guide
If you're ready to learn if FYZICAL is the right fit for you, download our investment opportunity guide
GET YOUR COPY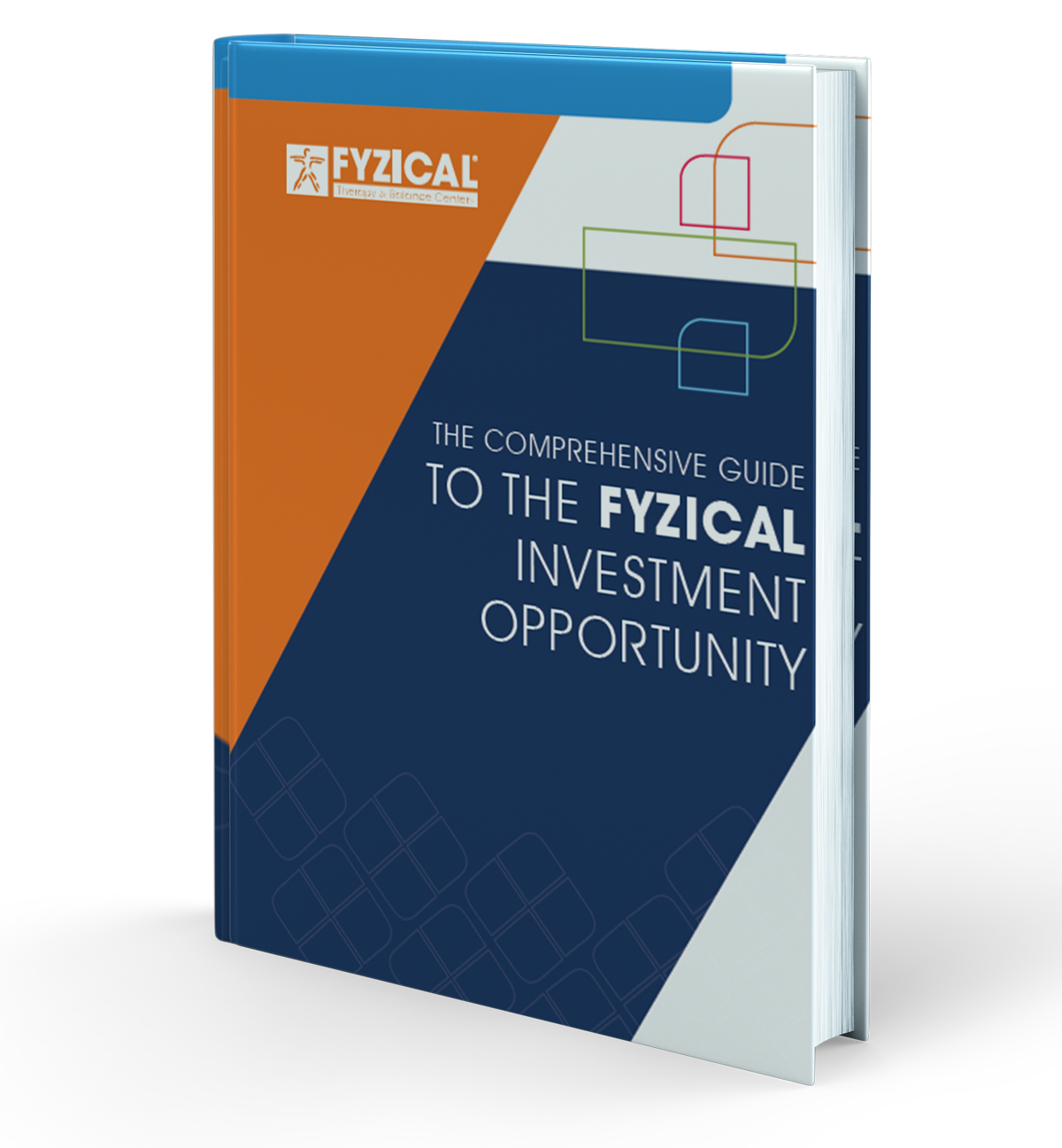 Latest Blog Posts
Explore Our Recent Blogs
No matter how long you've been in business or how successful your practice is, there is ALWAYS room...
Read more
Featured Videos
Real Stories, Education and Case Studies
The Answer For Multi-Unit Owners
FYZICAL's Proprietary Balance Program
Why A Successful 40 Yr Old Practice Joined FYZICAL