FYZICAL Balance & Therapy Center Franchising
Events & Webinars
Instant Watch Webinars
Instant Watch
Partnership Advantage Program
For: Physical Therapists
Join this webinar to learn about our newest program where we match well-funded entrepreneurs with licensed physical therapists to build, establish and grow FYZICAL clinics together!




WATCH NOW
Instant Watch
The Blueprint for Success


For: Anyone
Learn how area representative Bill Capraro used the Blueprint for Success to open 9 FYZICAL locations in the last two years and what's next for him. We'll also cover the opportunity and total investment required in this webinar.


WATCH NOW
Instant Watch
Healthcare Franchising 101


For: Entrepreneurs & Physical Therapists
If you're new to franchising and interested in opening a business in the healthcare industry as a clinical or non-clinical owner, watch this webinar to learn about this recession-resistant sector and how to navigate ownership in the healthcare franchise industry.


WATCH NOW
Our Featured
EBooks & Guides
EBOOK
FYZICAL Investment Opportunity Guide
If you're ready to learn if FYZICAL is the right fit for you, download our investment opportunity guide
GET YOUR COPY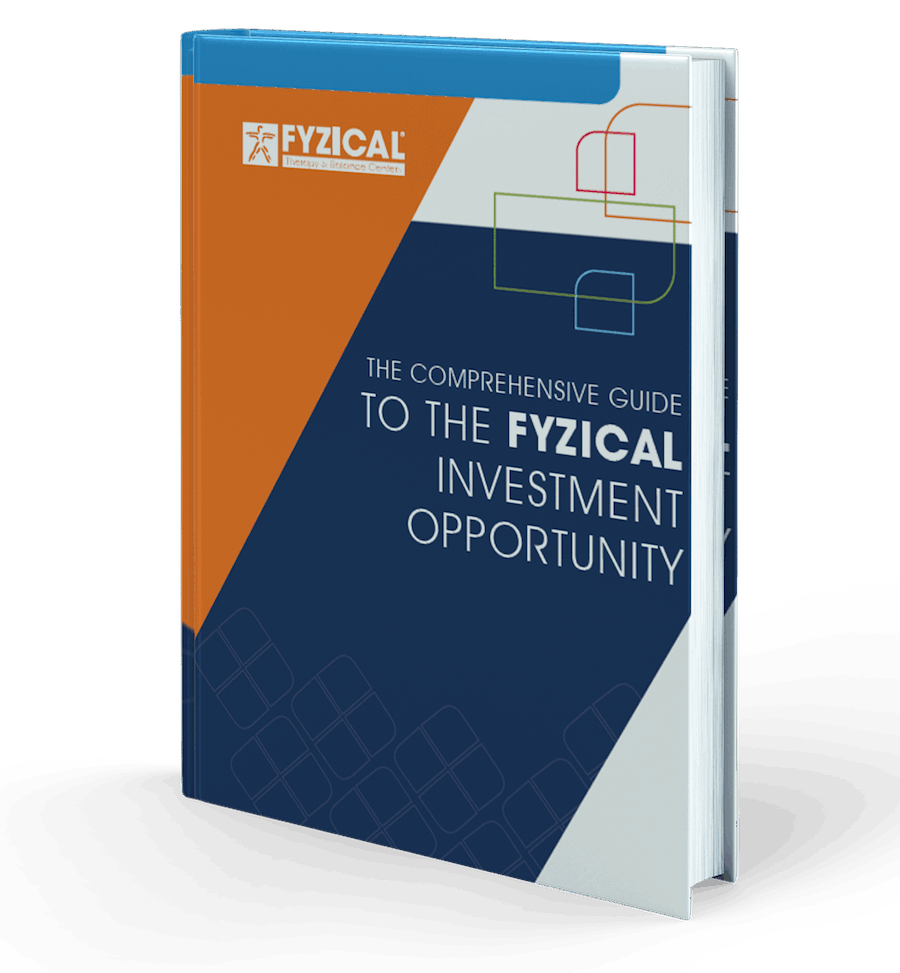 Latest Blog Posts
Explore Our Recent Blogs
Entrepreneur Karla Mazza and Physical Therapist Chris Bailey team up for success with FYZICAL's...
Read more
Featured Videos
Real Stories, Education and Case Studies
The Answer For Multi-Unit Owners
FYZICAL's Proprietary Balance Program
Why A Successful 40 Yr Old Practice Joined FYZICAL
Latest News Posts
Explore Our Recent News
PRWEB - April 25, 2023
MIDDLETOWN, PA (PRWEB) APRIL 25, 2023
Read more
Franchising.com - April 20, 2023
As nearly 3,8001 U.S. franchised brands compete to find a unique...
Read more
FRANCHISE BUSINESS REVIEW - APRIL 4, 2023
FYZICAL Therapy & Balance Centers, the country's...
Read more