Physical Therapist Owner-Operator Start-Up Model
Run your own Physical Therapy Clinic Franchise
Are you passionate about physical therapy and patient care, but unsure how to tackle the business side of an independent practice? Lean on us for marketing solutions, business operations, access to reliable systems, and so much more.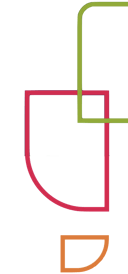 Why franchise?
You might consider franchising if...
You want the autonomy of being a practice owner but want help getting started
You're ready to own a business, but you'd like to have a safety net
You want to start with a plan for your business and avoid common start up mistakes
You don't want to spend all your free time and profits marketing your business
How We Help
We've helped hundreds of PTs start their own practice
Many PTs considering practice ownership are unaware of the franchise framework for private practice. With FYZICAL, you get the autonomy of being an independent owner with the guidance of a proven business framework and nationally recognized brand.
Your Location
We will help find you a location that works for you and your patients


Vendor Partners
Access to our extensive network of industry experts & vendor partners


Training
Comprehensive courses for continued professional and business development
A Proven System
A system that continues to generate success for hundreds of clinic owners


Don't take our word for it
Hear From a FYZICAL Franchise Owner
Sanjeev Joseph
Fyzical Franchise Owner
How do I start a clinic with FYZICAL?
FYZICAL makes starting your own physical therapy clinic as easy as possible. We've been the #1 Physical Therapy Franchise since 2013 and have developed a simple seven step system to get you up and running within six months! After meeting with your FYZICAL advisor to decide that this is the right opportunity, you will sign your franchise agreement and your Franchise Disclosure Document then you'll be introduced to the Operations team who will work with you and guide you through the following process:
Step 1: Work with the Real Estate and Development team on Site Selection, and Execute Your Lease
Step 2: Business Planning and Goal Setting
Step 3: Build Out, Store Design, Credentialing, and Website Development
Step 4
: Outfit Your Practice with Equipment & Supplies
Step 5: Recruiting, Hiring & Training
Step 6: Pre-Open Planning, 90 Days Prior to Opening
How do I choose a location for my new clinic?
Before you sign your agreement, you will work with our development team to secure a territory that is exclusively yours. Once you've selected the area you plan to develop, our real-estate and development team will provide location selection support and guidance and help with lease review and negotiation.
What goes into the cost of starting a clinic?
Your total investment will be between $191,750 - $479,000*. What's great about a franchise model is that your costs are predictable, and our estimate is all-inclusive – it includes everything from your initial franchise fee to clinic build-out and improvements, furniture, fixtures, equipment, and more.

Download our Funding Guide
*Note: If you are a licensed physical therapist and plan to treat in the clinic, your costs as shown above will be reduced by $25k - $50k
Should I franchise or do it on my own?
Franchising with FYZICAL doesn't mean you give up your independent owner status, or your decision-making freedoms, or your creative license. In fact, we empower our owners to make their practice uniquely theirs. Why? Because we know that what makes a PT stand out to patients is the uniqueness each owner brings to their community. Our franchise model isn't like any other franchise out there, and that's by design!
At FYZICAL, you are the independent owner that you want to be – making your own decisions, designing your clinic, choosing your location, deciding what services your clinic will provide. One of the primary benefits of partnering with a franchise like FYZICAL is that you have access to an entire team to help you, so you don't have to do it alone.
Want to know more about the benefits of franchising?
How much space is needed and how do I design it?
When it comes to clinic design, our team can't be beat! Our internal design and marketing team will work with you and a team of design experts to create a beautiful, bright, welcoming, professional physical therapy space that fits within the FYZICAL brand guidelines.
Our team recommends that your clinic be between 2000-3000 square feet. A 2000 sq. foot space gives you enough room to grow without feeling cramped and crowded. Many of our PTs who have started with smaller clinics find they outgrow their space too quickly. A 2000 sq ft clinic allows you to accommodate approximately 6 clinicians. Our development team likes to advise that every 500 sq ft will account for approximately two clinicians.
How much revenue goes to FYZICAL?
As part of the FYZICAL Therapy & Balance Centers family, you will pay a royalty equal to 6% of your center's gross revenue.
Take The First Step Towards A Franchise Today