Why Franchise?
See why FYZICAL is a top low-cost franchise
Whether you've already invested in your own healthcare practice or are looking to do so for the first time, FYZICAL's flexible business models can offer opportunities at every stage!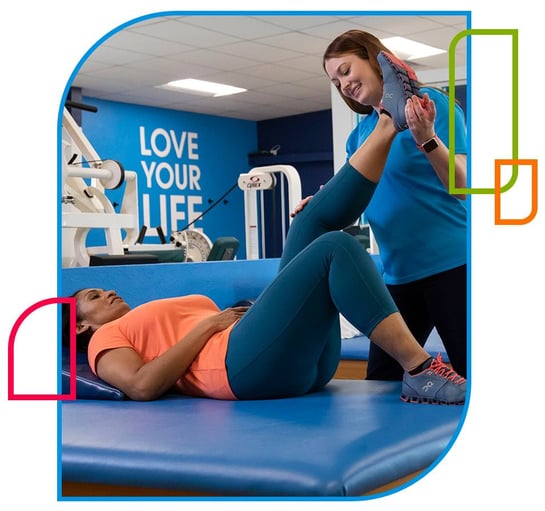 The #1 Brand
in
Physical Therapy
The hottest brand in healthcare franchising has created innovative therapies and a blueprint for growth and success in a $53.08 billion dollar industry.
The World's Premiere Balance Program
Our revolutionary award-winning FYZICAL Balance Paradigm uses industry-leading solutions to treat all aspects of rehabilitation with physical therapy.
525+ Locations Across the US
We've opened over 525+ franchises across the U.S. and can help you identify a market that meets your needs and helps set you up for success and future growth.
What We Offer
Your success is our goal, so we make it simple at every step
Typically, it takes franchisee owners 90-180 days between signing and opening a new center.
We will make vendor introductions and set you up with our FYZICAL partner discounts.
Our team of experts will help you find a space and plan your build so it provides you with the highest probability of success.
Our team helps with everything from bookkeeping, to marketing support, to attracting new visitors.
We offer on-site training and assistance at your center to ensure your are set up for success.
We work with you to launch local marketing campaigns geared at attracting the attention of prospective patients.
Franchising with FYZICAL allows you to branch out and build a practice that serves as a total wellness center.
We help build value into our locations so that our partners can expect to see the largest return on their investment.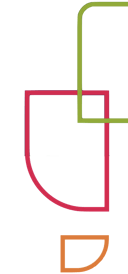 Our Franchise Options
Start with one franchise, multiple, or grow over time

Available Territories
Physical Therapy is in demand across the U.S.

The map below displays some of the areas with great potential for our healthcare franchise opportunity. If you don't see your location listed, don't let that stop you from contacting us – we're identifying great new territories all the time!
Earnings Estimates
The FYZICAL business models are proven and profitable
$1M+
Avg. Revenue

The average company-owned center generated over $1M in revenue in 2022

525+
Locations
Over 525 open locations in 46 states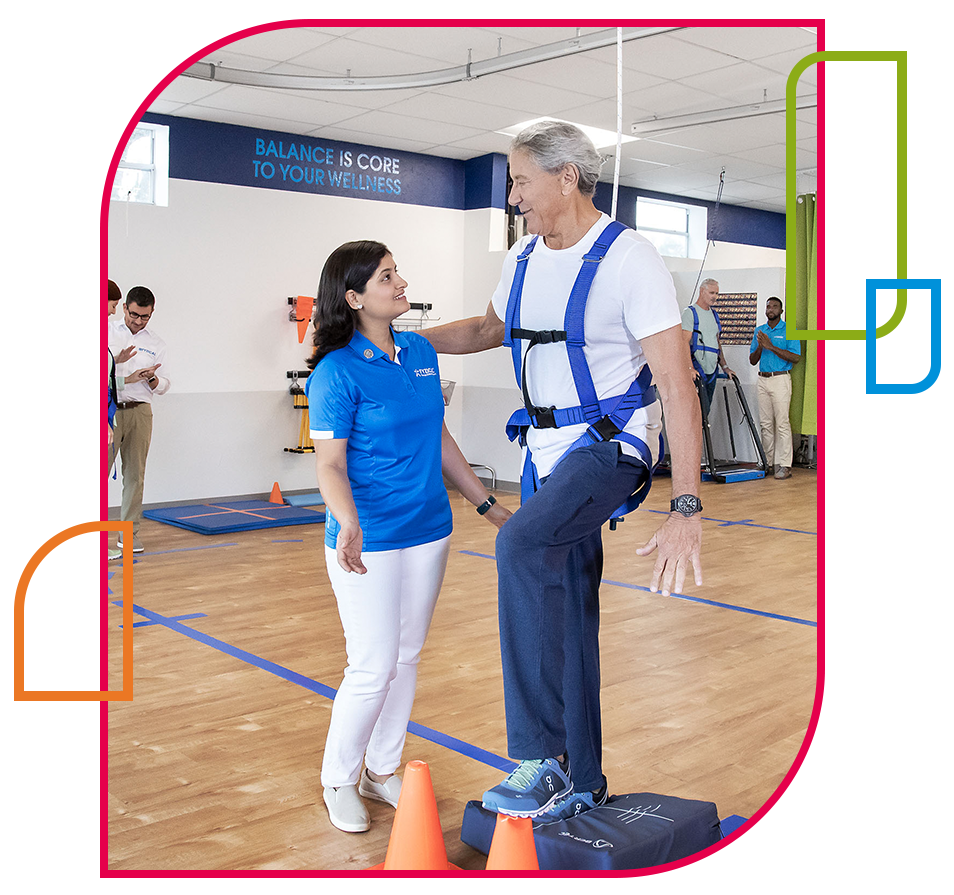 Our Unique Differentiator
Take Advantage of FYZICAL's Premier Balance Program
More than 10 million people go to the doctor for dizziness each year, but finding specialized balance therapy services can be difficult. We've developed The FYZICAL Balance Paradigm and Sensory Mismatch Theory, two groundbreaking services only available at FYZICAL, giving our centers a significant competitive advantage.
A Few Of Our Many Accolades Include:
A look inside our centers
Our clinic designs are bright and open, promoting a welcoming atmosphere where patients can come for treatment and healing. While every clinic location is unique, FYZICAL works with you to maximize your clinic space so that it aligns with your strategic goals for success.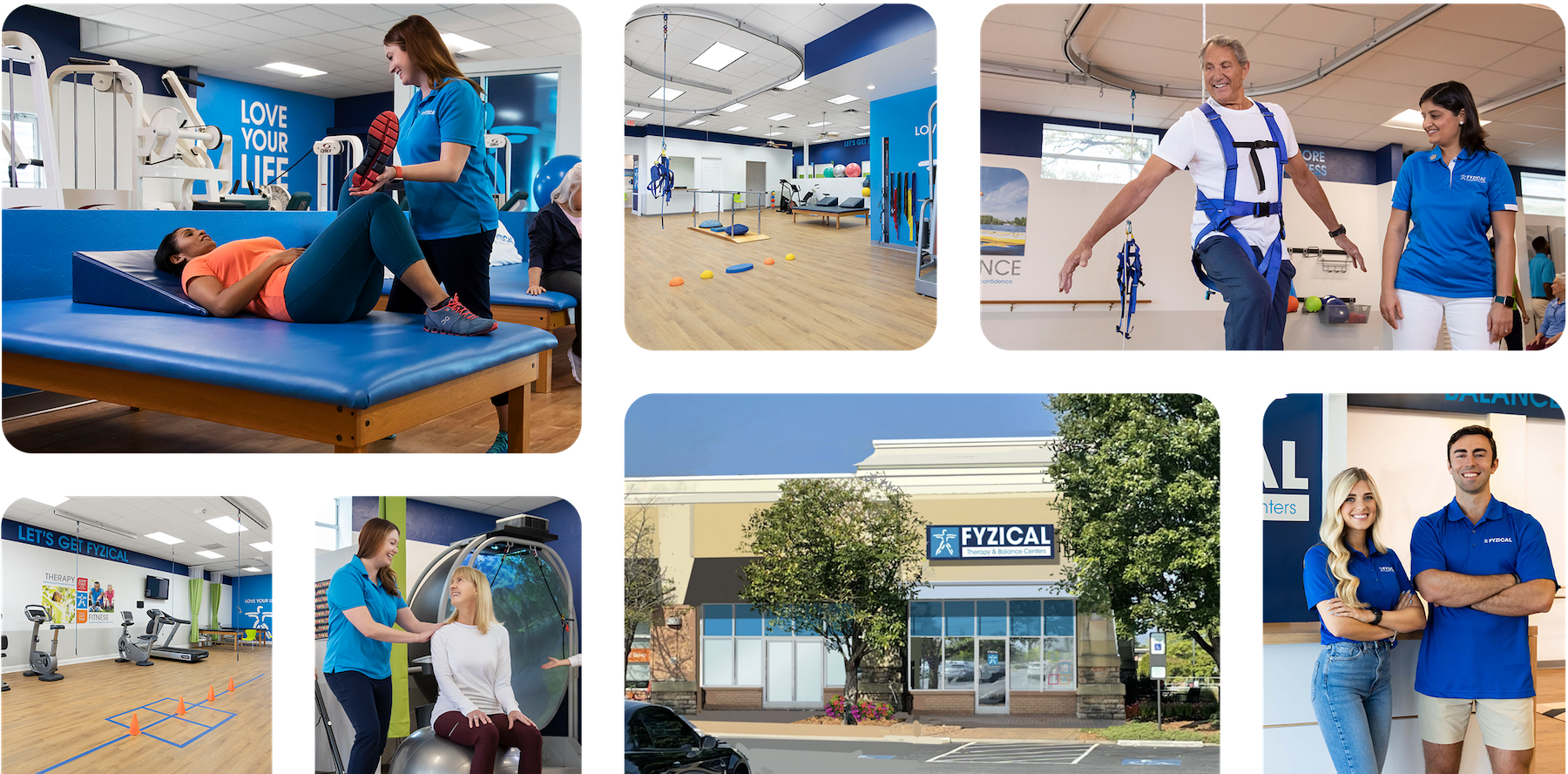 Do I need a background in healthcare to invest in FYZICAL?
Absolutely not! Although many of our franchisees have experience in the field, we work with entrepreneurs from many backgrounds, all of whom have their own reasons for investing. FYZICAL works with a wide range of franchisees, including:
Entrepreneurs looking to break into our thriving industry
New physical therapists looking to open their first practice
Experienced physical therapists who are looking to improve their business performance
OTO/ENT doctors who want to simplify their operations and/or grow their businesses
If any of these descriptors sound like you, you could be a great fit for our franchise model! Our criteria for franchisees are flexible, so be sure to contact us if you're interested in learning more about this opportunity.
How will FYZICAL help me market my business?
FYZICAL provides the tools, resources, and support you need to effectively market your center, build relationships with referral partners and get patients in your clinic!
We help with your website, hosting, SEO, support in creating a comprehensive marketing plan for your specific market, organic and paid social media content and campaigns, and an extensive library of marketing collateral to help you build your business and help your community!
What lines of service does a FYZICAL location offer?
Commonly implemented services include physical therapy, balance therapy and vestibular retraining and rehabilitation, audiology, pelvic health, orthopedic manual therapy, aquatic therapy, TMJ/TMD treatment, medically-based wellness, body-q, and more! As an owner you can choose what services you offer - start with a few and grow over time!
Can FYZICAL really help me grow my practice?
The numbers don't lie – the average practice grows 19.2% after aligning with FYZICAL – just check Item 19 of our Franchise Disclosure Document!
The combination of award-winning balance and vestibular therapies, full-time marketing support, and a nationally recognized brand are just a few key reasons that partnering with FYZICAL can help you grow your practice and help you make a significant impact on your community.
New to Physical Therapy? Or just FYZICAL?