Sell Your Physical Therapy Practice
Understanding the Value of Your Physical Therapy Practice
Thinking About Selling Your Physical Therapy Practice?
FYZICAL is helping PTs navigate a wealthy exit from private practice
If you're considering selling your private physical therapy practice because you're ready to retire or start something new, you understand the process can be complex without many transparent options. Naturally, you want to maximize the sale of your practice because you've spent so many years building it.
FYZICAL is buying clinics nationwide. We can help you navigate the process of selling your private practice - we'll start by helping you understand the true value of your business and what kind of multiple you could expect in a sale, then you'll work with our team by your side to help you navigate the necessary paperwork to sell - so you can strategize for the future and receive the maximum value for your business.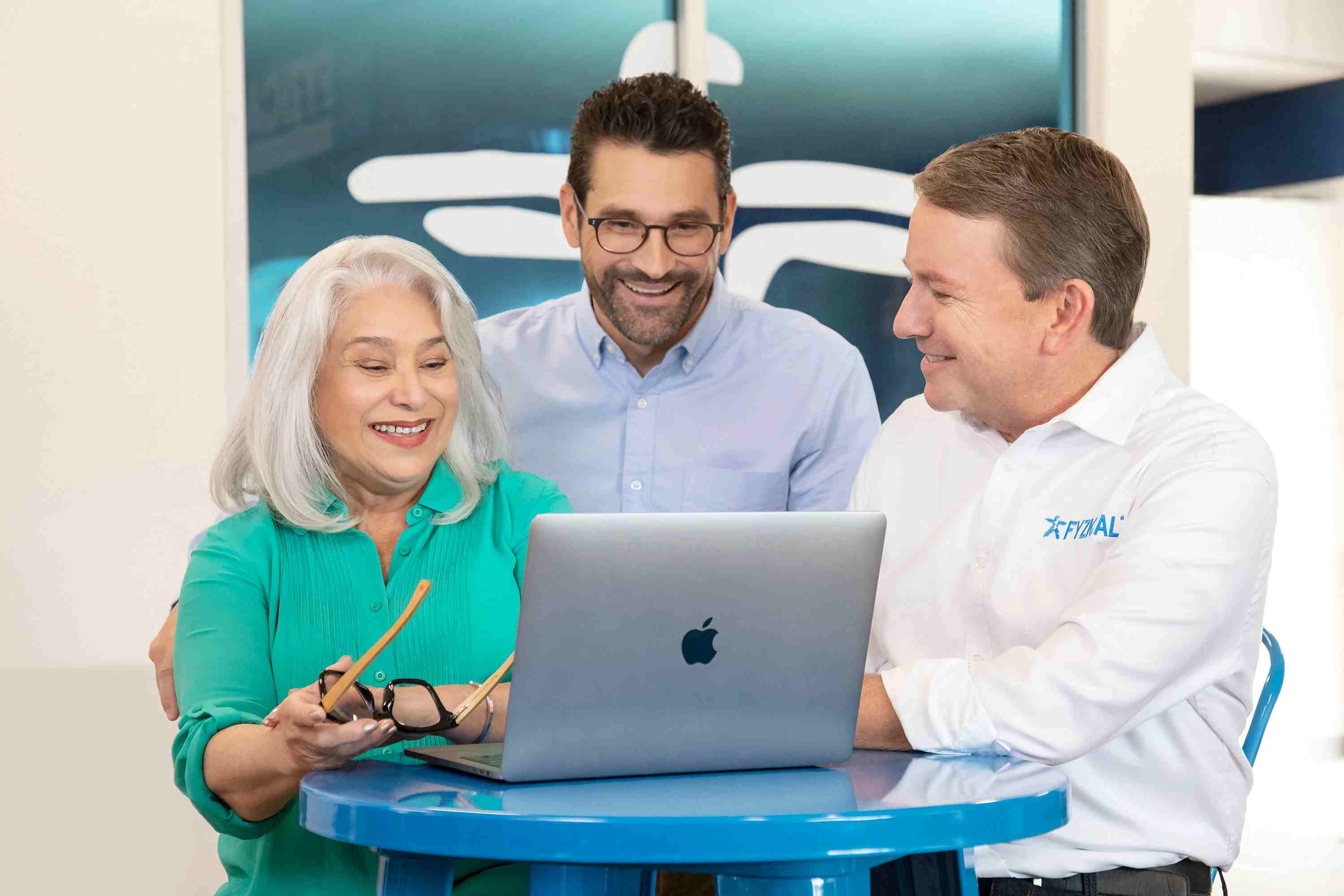 We help by:
Educating you on the sale and acquisition process

Assist

in providing a valuation for your practice

Maximize

the value of your practice prior to sale
Succession Plan to ensure a secure future for your staff and patients
Securing a

Brighter Future

Selling

their

Private Practice
Meet former private practice owners, Brian and Melinda Sganga. They were looking to sell to pursue new career paths outside of clinical care. Melinda was ready to exit treatment, while Brian was looking to pursue other business goals. Both were looking for a wealthy exit from the private practice they had spent 13 years building.
Selling their practice became the obvious choice. However, they needed help understanding the acquisition process and preparing for a potential buyer.
"Once we decided to sell, we asked ourselves questions like, 'How do we market more efficiently? Should I add to my staff in order to grow or in anticipation of growth? Should I open a new location and raise it to a profitable level to increase our acquisition value?" said Brian. "When you consider selling, your valuation depends on your profitability and not on your cash flow," said Sganga.
"FYZICAL helped prepare us for our sale and walked us through the acquisition process, step-by-step. In planning for the sale, they made the transition to FYZICAL comfortable for our staff and patients - we knew we were leaving our practice in good hands and felt confident we had made the right choice," said Melinda.
Thinking About Selling But Not Ready to Take Action? Read This!
Maybe you're just thinking about selling or strategizing for retirement in the next decade. We've created our free, downloadable guide: "The Ultimate Guide to Selling Your Physical Therapy Practice; How to Navigate Acquisition Opportunities." This guide will explain everything you need to know about selling your private PT practice and help prepare you for the acquisition process.
Here you'll find answers to questions like:
How do I prepare my practice for a buyer?
What financial paperwork will buyers want to see?
What does the value of my practice depend on to achieve maximum sales results?
What questions do I need to ask before selling?
What can I expect? What will the buyer expect?
If the thought of selling your practice for maximum value is top of mind, then this is the guide for you!
What to Expect During Your Practice Valuation Consultation
Kevin Mercier, Director of Strategic Business Development, has years of experience working with physical therapists planning for a wealthy exit from the business. He will help answer your questions and understand what to prepare to create the most lucrative exit possible.
He will help you navigate the acquisition process start-to-finish and answer any questions you have along the way.
If you are planning or are ready to sell your practice, submit your information to schedule a call with Kevin and get the conversation started.
Get Started...
Prepare To Sell Your Practice In Just Four Steps!
The process is

easy

! FYZICAL will support you throughout the process and help you find potential buyers who will purchase your practice at the right price.



STEP 1
Fill Out Form Below
If you're considering selling your practice, start by filling out this form, and let's get in touch!

⬇



STEP 2
Schedule a Free Consult
After you've submitted your information, you'll schedule your first call to discuss your practice with our acquisition advisor.



STEP 3
Prepare Your Documents
We'll help you understand what documents you'll need to prepare for someone interested in buying your practice.




STEP 4
We'll Contact You
Next, we'll connect you with buyers interested in acquiring your practice.