Physical Therapist
Partnership Advantage Program
An Alternative Pathway to Clinic Ownership for Licensed Physical Therapists
Partnership Explained
What Could Clinic Ownership Through Partnership Mean for You?
Watch this short video to understand what this rare opportunity could mean for you as part owner in one or more FYZICAL clinics. Then apply below to be considered in the program.
The FYZICAL Partnership Advantage Program
Merging Bright Minds to Build Successful Partnerships
Have you always wanted to own your own physical therapy practice without taking on all the risks? Do you have a vision for growth but lack the resources to do it alone?
The FYZICAL Partnership Advantage Program may be the right opportunity for you!
We are seeking motivated licensed physical therapists looking to open a private practice. This opportunity is an alternative path to clinic ownership. Maintain your autonomy, build a dynamic team, and bring patient-centered care back to the forefront of private practice.
The steps are easy - submit your application below for partnership consideration. We'll introduce you to eligible entrepreneurs in your preferred area(s) seeking a savvy clinical partner to help build, establish, and grow thriving FYZICAL clinics. We know that combining robust clinical expertise with operational excellence and savvy business acumen leads to unparalleled success.
We'll make the introductions, and if the connection is there, you will work together to design a partnership agreement that aligns with each of your individual goals. Together you can deliver innovative patient care -- and build a thriving business with the #1 Physical Therapy Franchise; it's a win-win!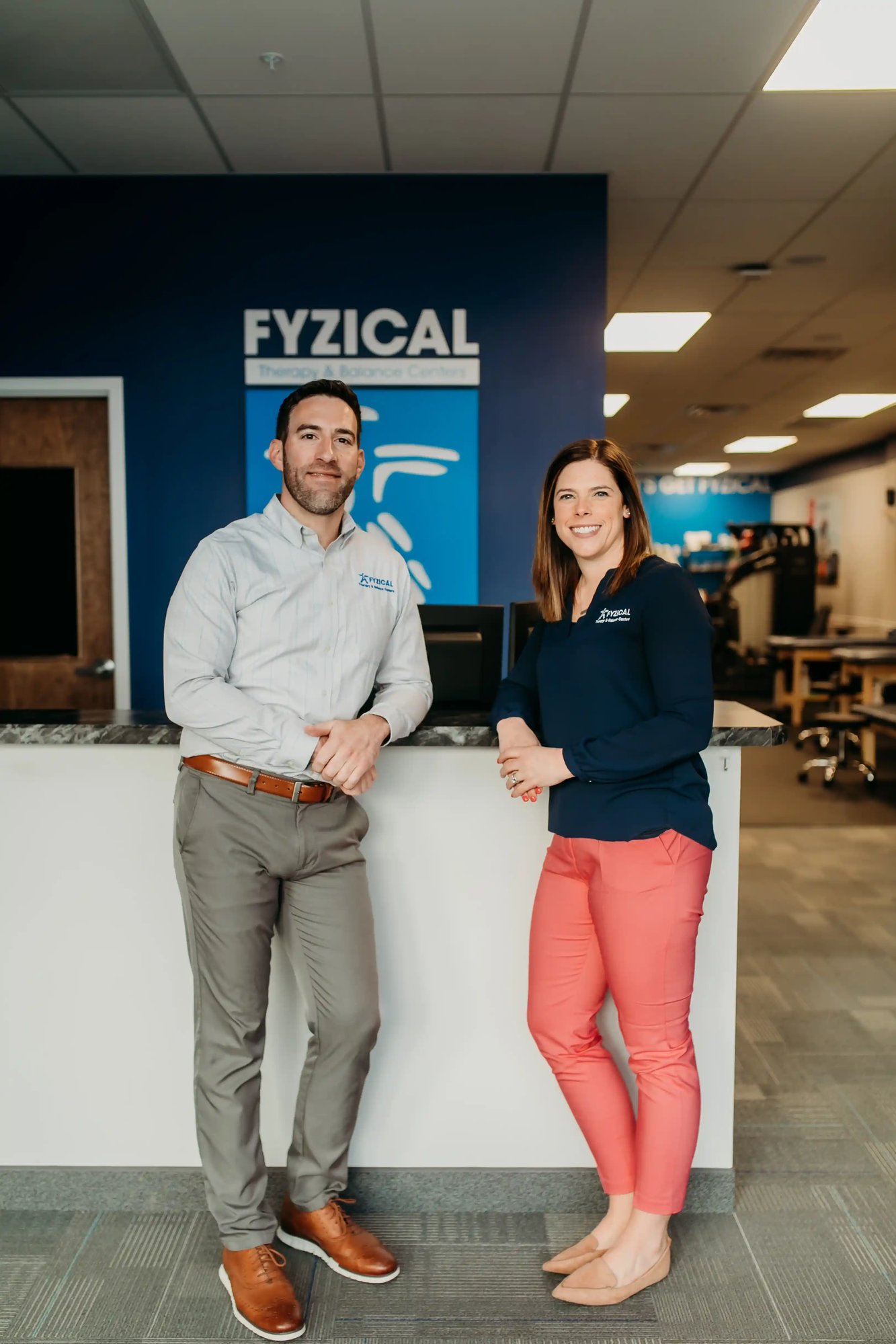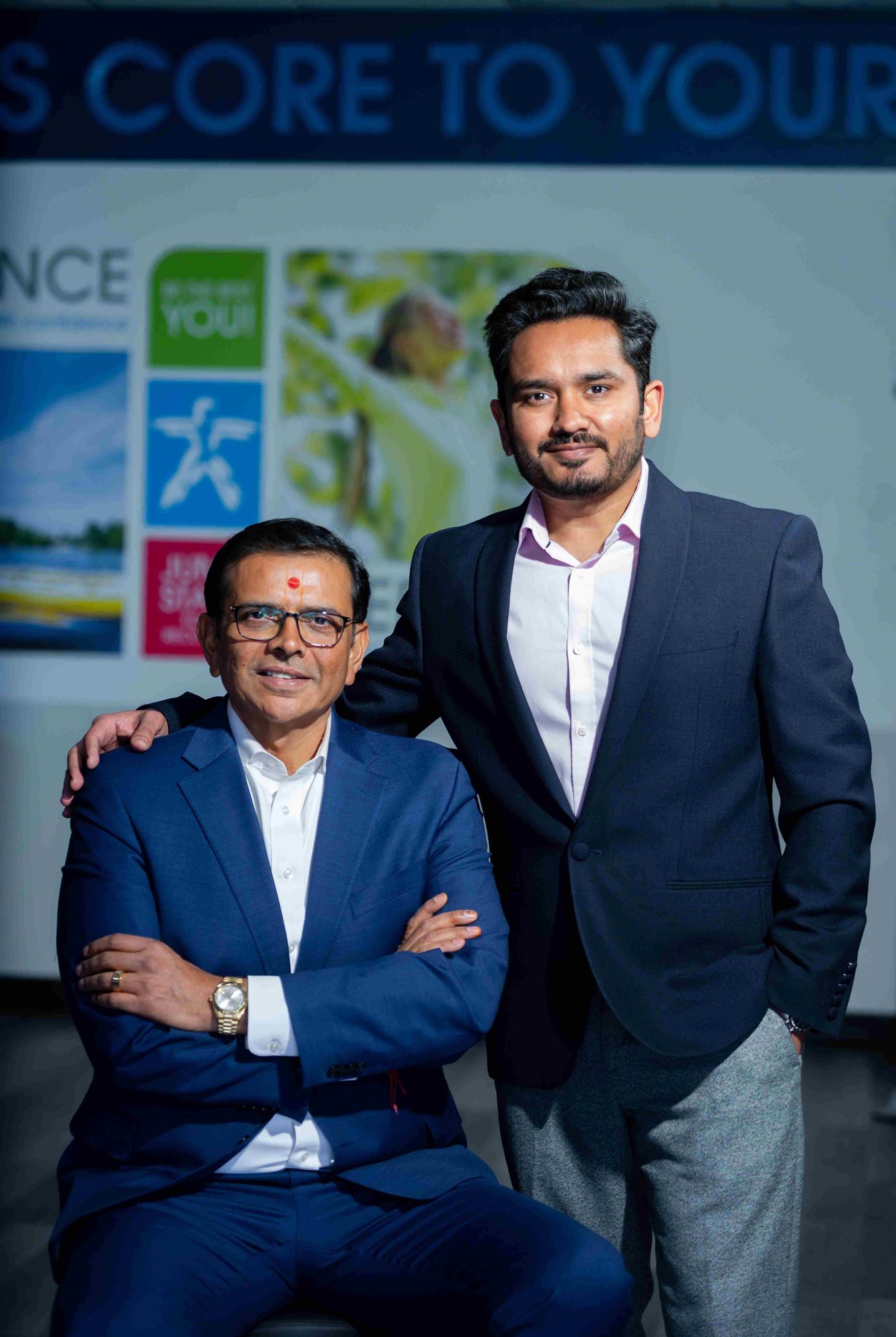 Meet Jiten + Jignesh
An Entrepreneur & Physical Therapist who Combine Expertise to Achieve Multi-Clinic Success
We've seen what happens when clinical and non-clinical owners partner in business - bright minds unite to achieve thriving success! When entrepreneur Jignesh Domadia was searching for his next business opportunity, he had two things in mind as he designed his future: a thriving franchise to work with and an accomplished clinical partner to make that happen.
Enter Jiten Dungarani, an established physical therapist with ten years of experience who was looking for the opportunity to own his own clinic. It was the beginning of a beautiful partnership that resulted in three clinics opening in six months with a goal of 10-15 on the horizon and another 25+ clinics as Master Franchisees.
What do we look for in a PT Partner?
We recognize our purpose is to be the most trusted, accessible entry point for wellness and health. Here at FYZICAL, we work to understand and support our clients' physical challenges and create treatments that support and revitalize their bodies, hearts, and minds. A strong candidate for the Partnership Advantage Program will align with our core values and culture. Great people build great clinics, and the leading partner prospects will have:
Passion
Physical therapist partners demonstrate a passion for health and wellness, breaking down barriers, and redefining the clinical experience! Our partners are excited about our brand and vision and wake up happy to start their day and push through the challenges.
Leadership
Our greatest partners are natural-born leaders. They desire to build a culture of mutual respect and integrity. They have the necessary skill set and personality style that helps them to curate a high-performing team that demonstrates effective communication and respect.
Community
Successful partners are comfortable stepping into their community to build connections and foster relationships with potential patients and referral sources. They are passionate about making a difference in the health and lives of the citizens in their communities.
Grit
The best candidates have perseverance, ambition, and passion for their long-term goals. Candidates with a growth mindset, resilience, and the unstoppable determination to follow through are ideal for the Partnership Advantage Program.
Fyzical's involvement in introducing the parties is solely limited to that. We do not endorse or vouch for any of the parties involved and cannot guarantee the suitability of any partnership. Each party must conduct their own due diligence to determine if the partnership is a good fit for them. Fyzical shall not be liable for any losses or damages incurred as a result of the partnership between the parties.
Need Guidance?
We're here to help. We understand this may be new information to grasp, and we're here to help guide and support you through the fundamental details of a partnership.
Have a question not answered here?
Get in touch with our team
Am I Obligated to a Partnership if I am Selected?
No. We recognize the importance of entering into a business agreement with a partner who shares a complementary skill set, shared goals, and values. If your application is selected and your initial conversation doesn't leave you excited for the next steps, the process ends.
What Happens if I Don't Like My Partner?
Naturally, you will want to take your time with a partner and not rush into a partnership. Both partners will want to make sure it's a good fit. Therefore, you will likely work together for six months (or whatever you agree upon) before you opt into an agreement to determine whether the partnership is for you.

For example, you might agree to a trial period working together and revisit the idea of a partnership agreement after a certain amount of time.

Partnerships are designed to have "out" clauses for either partner or both partners. The agreement is up to you as partners, and you will want to ensure it's a good fit for both of you.
I Don't Have Business or Management Experience; Should I Still Apply?
Yes! Your skillset as a clinician is extremely valuable and highly coveted. Your clinical knowledge and expertise are a significant part of this partnership. The leadership and management skills that you need to operate a practice can be learned from a strong business mentorship and partner. You both will work together to make the partnership successful.

At the very least, you may end up with an employment offer you can accept or decline - you have nothing to lose!
Do I Need to Put Any of My Money In?
That will be up to you and your partner, and these discussions should take place in the beginning phases of the partnership.

For example, you may be offered a percentage of equity in the clinic with the option to buy or earn additional equity in the business over time. Or, your agreement may look completely different.

You and your partner should discuss the terms of the partnership and any capital contributions early and often.
Why Would I Consider Leaving My Current PT Job for a Potential Partnership?
There are plenty of reasons why a potential partnership opportunity can benefit you, but here are just a few:
Potential Ownership: You will have the opportunity to have partial ownership of a practice.
Rent vs. Own: Unless you have ownership in a practice, you're renting your job. However, if you can be a minority partner in one or several clinics, you have ownership and equity. This can be beneficial when it comes time to collectively sell because you

will obtain distributions or a percentage of the profits from the sale of the business. If your partner moves on, you'll likely be first in line to buy the business outright.

Multiple Clinic Option: If you want to open multiple clinics and treat more patients, a business mentor has the business skills and knowledge to help you do that.
Design Your Own Partnership: You will design and curate your partnership so that you feel both comfortable with the terms.
Watch the Partnership Webinar
If you've always wanted to go into private practice but your dreams have been financially out of reach, you won't want to miss this webinar! Walk away knowing:
How the Partnership Advantage Program works

Why a Physical Therapist and Entrepreneur achieve growth by partnering together - hear about their personal experiences

Answers to frequently asked questions
Take the First Step to Partnership...
After completing these 4 simple steps, you'll be on your way to physical therapy practice ownership! These steps will help us provide you with the best entrepreneurial partnership options for your area.

Prefer solo ownership of a FYZICAL Franchise instead of partnering? Click here.



STEP 1
Fill Out Form Below
If you've always wanted to own a private practice, but don't have the resources to do it on your own - we can help! Fill out the form below to get started.

⬇



STEP 2
Complete the Skills Survey
After submitting your information, we'll email you a survey about your clinical skills and experience. Return this simple survey as soon as possible for the fastest consideration.



STEP 3
Partners in Your Market
When we've identified an entrepreneur partner in your market or region of availability - we'll connect you both!







STEP 4
Working Together
The terms of your partnership are between you and the franchise owner. Work together to negotiate an agreement and create a plan for growth you both love!