FYZICAL's World Class Balance Therapy
Differentiate yourself with our #1 Balance Therapy
There's something that we do better than anyone else, and that's balance therapy. Franchise with FYZICAL to become the balance expert that separates your practice from the competition.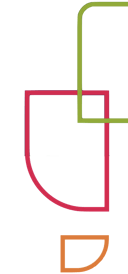 Why Balance?
Balance Therapy Can Improve Your Bottom Line
Connecting with patients after a fall is the traditional approach, but at FYZICAL, our business model is largely based on the prevention of these falls.



69


Million Americans
the total number of people in the U.S. age 40 or older who have experienced some form of vestibular dysfunction



40

%


of the US Population
40% of US population will experience clinical dizziness or balance difficulty in their lifetime





$50


Billion Dollars
the total cost of fall injuries in 2015. That cost is expected to increase to $67.7 BILLION heading into the 2020s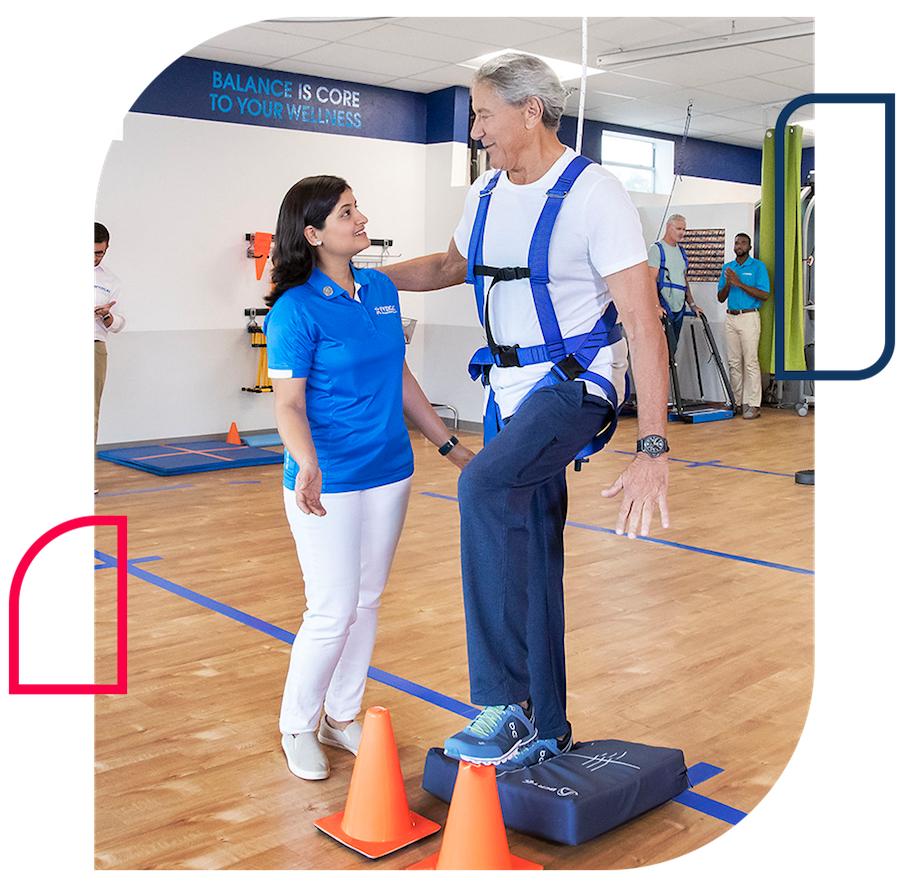 The FYZICAL Difference
#1 Balance and Vestibular Program Worldwide
The proprietary FYZICAL Balance Paradigm was originated by our experts at FYZICAL and uses industry-leading fall prevention solutions such as clinical diagnosis and applied sensory mismatch theory to become the leading differentiator in the market.
Approximately 8 million American adults are affected by balance problems. Our full-service revolutionary Paradigm framework offers evidence-based fall prevention therapies that have transformed the treatment of dizzy and balance patients by pioneering preventative solutions for patients with balance deficiencies.
The FYZICAL Balance Paradigm takes a holistic approach to treating patients, going beyond BPPV and offering preventative therapies that can increase out-patient referrals, patient visits, and overall revenue.
Why Invest In Balance?
Join the world's largest network of balance specialists
Vestibular disorders and balance issues affect more than 70 million Americans from all age groups. From children to seniors, they're underserved by the availability and quality of balance care. FYZICAL's proprietary Balance Paradigm is changing lives every day!
As the #1 Physical Therapy Franchise, FYZICAL is well-positioned to meet the need for balance care and rehabilitation. The average company-owned center generated over $956k in revenue in 2021. We were recently named one of the most profitable franchises for 2021.
No Medical Experience Required
Our investor model doesn't require medical or physical therapy experience. FYZICAL is leading the charge in balance and vestibular rehabilitation with a turnkey program already laid out for you; no experience is necessary.
Why is balance therapy important?
Every 11 seconds, a patient is admitted to the ER due to an unintended fall. Every 19 minutes, a senior in the U.S. dies due to an accidental fall. Falls are the leading cause of injury-related deaths in older adults in the U.S. As 10,000 seniors turn 65 every day, there is a critical need for fall prevention therapy.
FYZICAL's proprietary Balance Paradigm offers world-renowned cutting-edge solutions to patients with balance, vestibular, and dizziness diagnoses. Our exclusive evidence-based #1 Balance and Vestibular Program uses a holistic approach to treating patients, and their novel preventative therapy is the remedy for the millions of patients needing treatment. As 40% of the U.S. population will experience clinical dizziness or balance difficulty in their lifetime, FYZICAL's key differentiator in fall prevention fills an essential void in the healthcare space.
How do you evaluate patients?
Dive deeper into your patients' backgrounds while they're being treated for other injuries:
Is your patient being treated for an injury that was caused by a fall?
Does your patient have a quality-of-life issue that could be improved with balance therapy?
Are they unable to perform therapy properly, or are they not seeing progress in their therapy due to vertigo or lightheadedness?
Are they having hearing issues that may be associated with balance?
Evaluate your patients for sensory mismatch and determine their pathway to treatment:
What is their sway pattern?
Identify if there is a sensory mismatch.
Determine systems and frameworks for treating the patient.
Who benefits from balance?
Every patient in your practice could be a potential client for balance therapy. In fact, 40% of patients post-maneuver have residual dizziness that needs ongoing therapy.
Additionally, there are over 20 referral sources that represent a strong opportunity for balance and vestibular patients, including Otolaryngologists, Otologists, Neurotologists, Neurologists, Cardiologists, and Endocrinologists.
Here is a sampling of patients who could benefit from FYZICAL's Balance Program. Patients who suffer from:
Vertigo
Nerve injuries
Inner ear conditions
Migraines
Bilateral Vestibular hypofunction (BHV)
Central nervous vestibular disorders
Ear canal injury
Infections
Autoimmune disorders
Trauma
Parkinson's Disease
Stroke patients
Mild traumatic brain injuries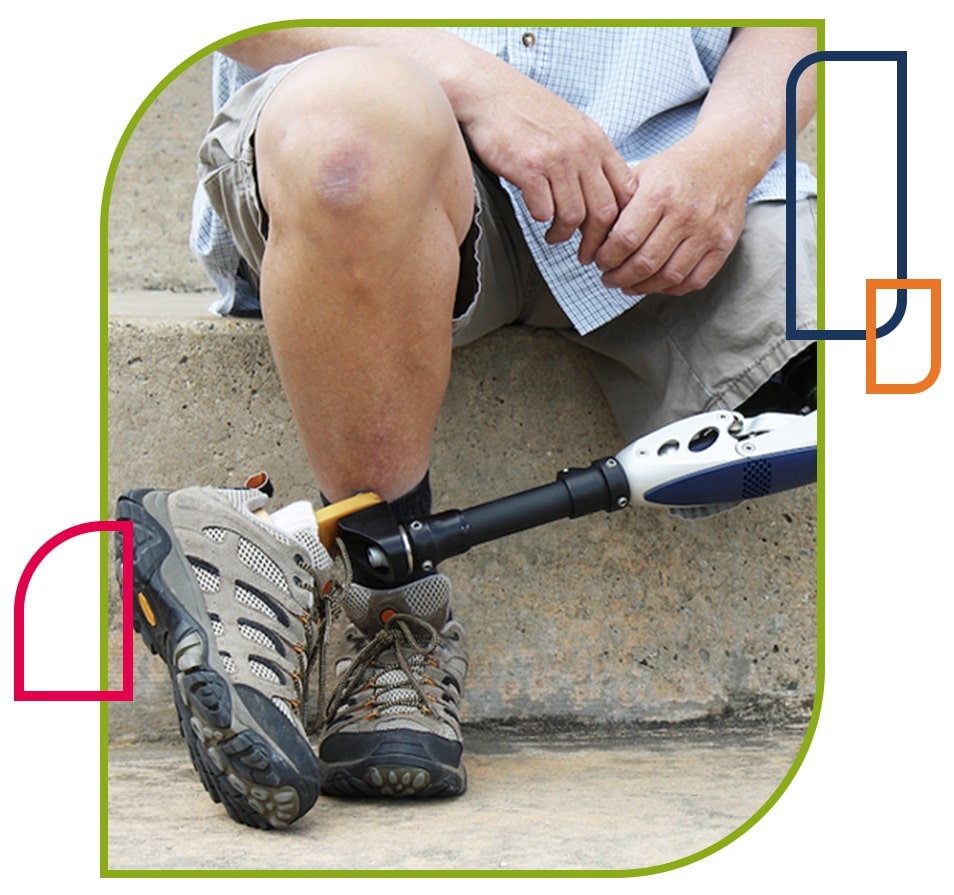 Hear from a patient
Make a real difference for real people
Air Force Master Sergeant Christopher Aguilera sustained severe injuries when his helicopter was shot down in Afghanistan, prompting over 21 surgeries and 5 months in the hospital. The doctors didn't know if he would walk again, let alone return to active duty and compete in the Invictus Games. Yet, he did just that. Due to amputations and a traumatic brain injury, Christopher had balance challenges. With the help of FYZICAL, Christopher not only won his balance, but also several gold, silver and bronze medals. As clinicians, we proudly serve our patients, but it is an honor to serve those who sacrificed for our country
Christopher Aguilera
Air Force Master Sergeant
Take The First Step Towards A Franchise Today
New to Physical Therapy? Or just FYZICAL? Opportunity is waiting