Free Guide:
WHY YOU SHOULD CONSIDER OPENING A PHYSICAL THERAPY FRANCHISE
The decision to open your own practice is never made lightly, but once you've established that you're ready to take the leap into private practice, figuring out exactly how to get started is the first step in the entrepreneurial process. Physical therapy is a $33Billion industry, and as the demand for physical therapy grows and innovations to patient care continue to shape the industry, you'll want to closely examine the pros and cons of a PT practice startup model versus being part of a proven franchise model.
In this guide, we'll share with you the background on our franchise model and how you'll remain independent but not alone. We'll also dive into some of the reasons you can't afford to not franchise, which include: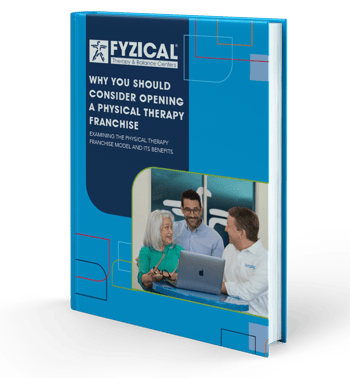 Unparalleled Support
Motivation to help you succeed
Constant Innovation
The power of Brand
Exclusive Vendor Relationships & Discounts
Business Guidance & Training
Marketing Support
Financial Risks of Opening Alone
Built-in Exit Strategy
Broad Member Network
If you're doing your research on opening your own physical therapy practice, you can't afford to miss out on this guide. Complete our form below to get your free copy today!