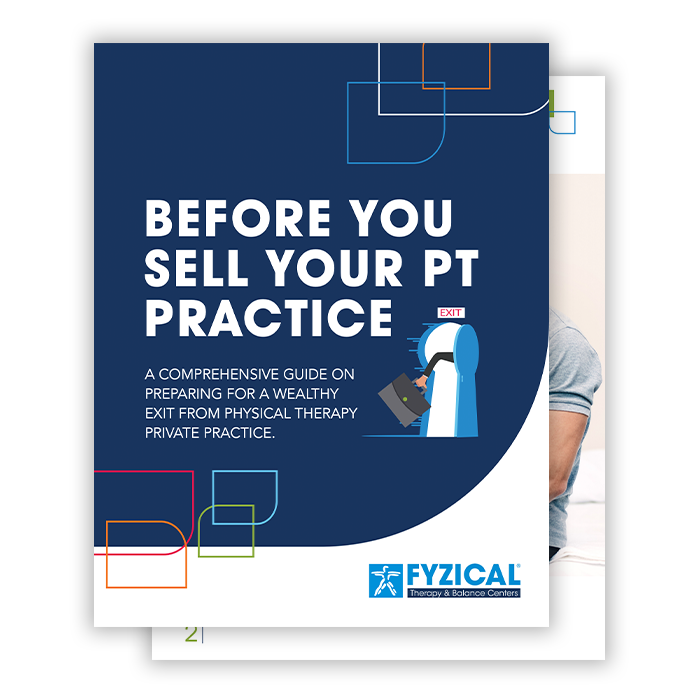 FREE GUIDE
Have you prepared your practice to sell for the highest price when you're ready to retire?
As an established physical therapist and private practice owner, you may consider what the next steps are as you move toward retirement or into another business endeavor. You have worked hard to build your practice, so naturally, you want to know what is going to get you the most value when the time comes to sell.
Most practice owners aren't thinking about selling when they open their doors to help patients, which is why we've created this guide. After reading this guide, you will understand how to determine:
The timeline to selling your practice.
Who your potential buyers are and what they are looking for.
How to maximize the value of your practice and make it attractive to buyers.
What options are available to help you achieve these goals.
If you're looking to sell your practice today or in the future, you can't miss this guide!