INSTANT WATCH
FYZICAL's
Partnership Advantage Program


For Physical Therapists
Join this webinar to learn about our newest program where we match well-funded entrepreneurs with licensed physical therapists to build, establish and grow FYZICAL clinics together!
Explore Partnership Opportunities in a Physical Therapy Business
Have you always wanted to own your physical therapy practice but lacked the resources to make your goals become a reality? The FYZICAL Partnership Advantage Program may be the right opportunity for you!
If you're a motivated licensed physical therapist looking for an ownership stake in the business and a leading role beyond your clinical expertise, this webinar will offer insight into an alternative pathway to clinic ownership through partnership.
This program is designed to match licensed physical therapists with well-funded entrepreneurs who have strong business acumen. We'll make the introductions, and if the connection is there, you will work together to design a partnership agreement that aligns with each of your individual goals.
Work together to deliver innovative patient care -- and build a thriving business with the #1 Physical Therapy Franchise; it's a win-win!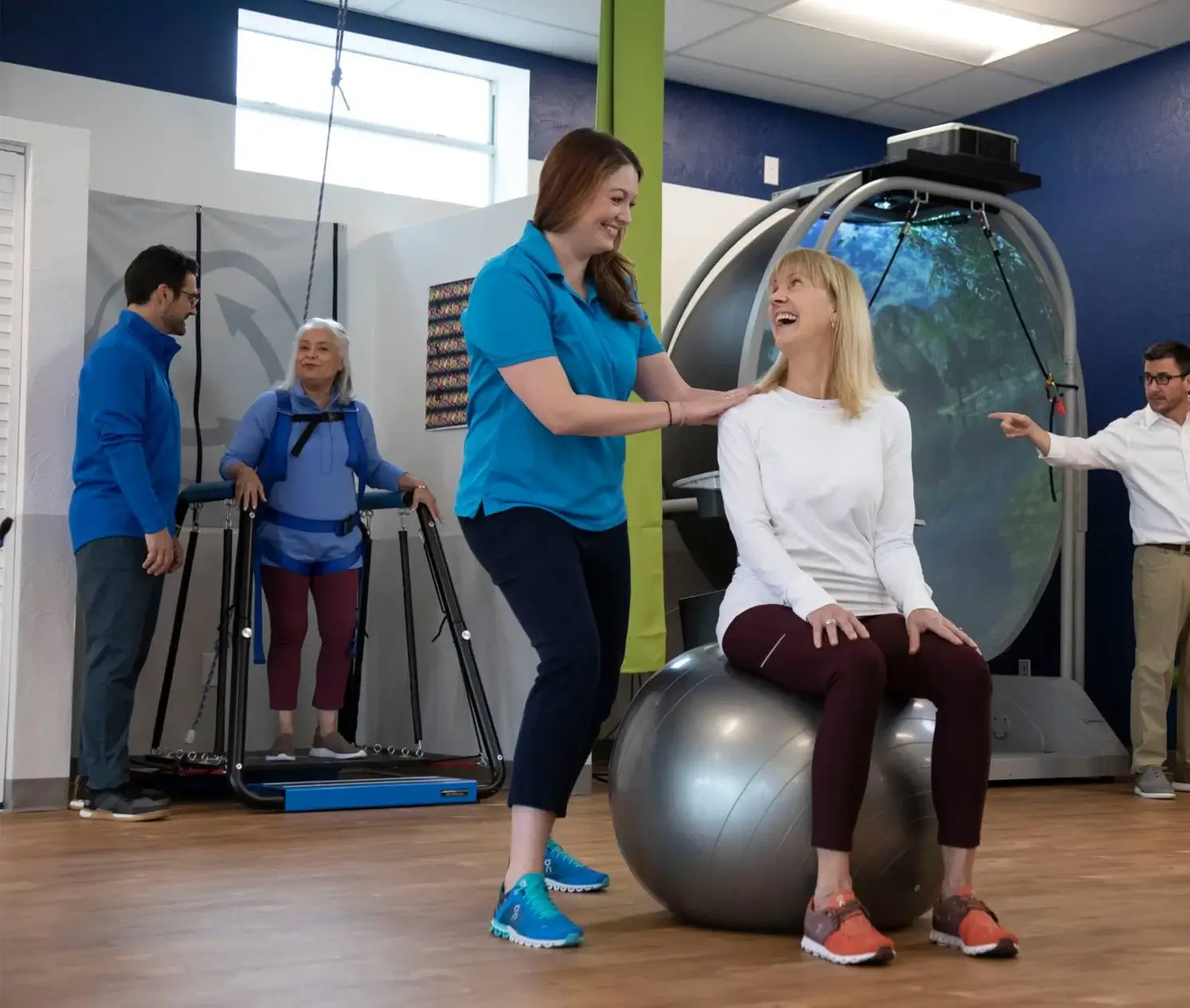 FYZICAL's Partnership Advantage Program
What is the Partnership Advantage Program?
An alternative pathway to clinic ownership for licensed physical therapists. We've seen that combining robust clinical expertise with strong business acumen can lead to successful business ownership and unparalleled growth.
How Does the Program Work?
FYZICAL will match collaborative entrepreneur partners with licensed physical therapists who apply to the program. We'll make the initial introductions and if there is a connection, you will design a partnership agreement that aligns with your goals.
What Will I Learn in the Webinar?
In this on-demand webinar we will showcase a complete overview of FYZICAL's Partnership Advantage Program. Two franchisees will talk about their partnership and how it has led to tremendous multi-clinic success, and we will answer some frequently asked questions at the end.
Chris and Karla's Partnership Success
Success is best when it's shared
Physical therapist Chris Bailey owned a private physical therapy practice outside of Erie, Pennsylvania. Karla Mazza was a successful entrepreneur looking for an opportunity to own a business. Together, they combined strengths and capitalized on the FYZICAL model to expand to multi-unit ownership and a partnership that has led to success and profitability.
The Partnership Advantage
Learn about the FYZICAL business model, what it means to franchise in physical therapy, and how our partnership model has led to lucrative opportunities for PTs seeking a role beyond their clinical expertise.
Clinical and Business Expertise
When experts in their field come together - anything is possible! Learn how FYZICAL's Partnership Advantage program is positively impacting clinical care and boosting financial growth and profitability. It's win-win!
Partnership Program in Action
Hear from successful partners, Chris Bailey, DPT and Karla Mazza - who have opened four thriving FYZICAL clinics to date. Learn how they navigate their partnership and how it has impacted their business and helped them successfully scale to four clinics.
Partnership Considerations
Learn what it means to enter into a partnership, understand how to identify ideal business partnerships, and how to navigate partnership negotiations. Walk away with key talking points for partnership discussions, and understand the opportunity available to PTs through this program.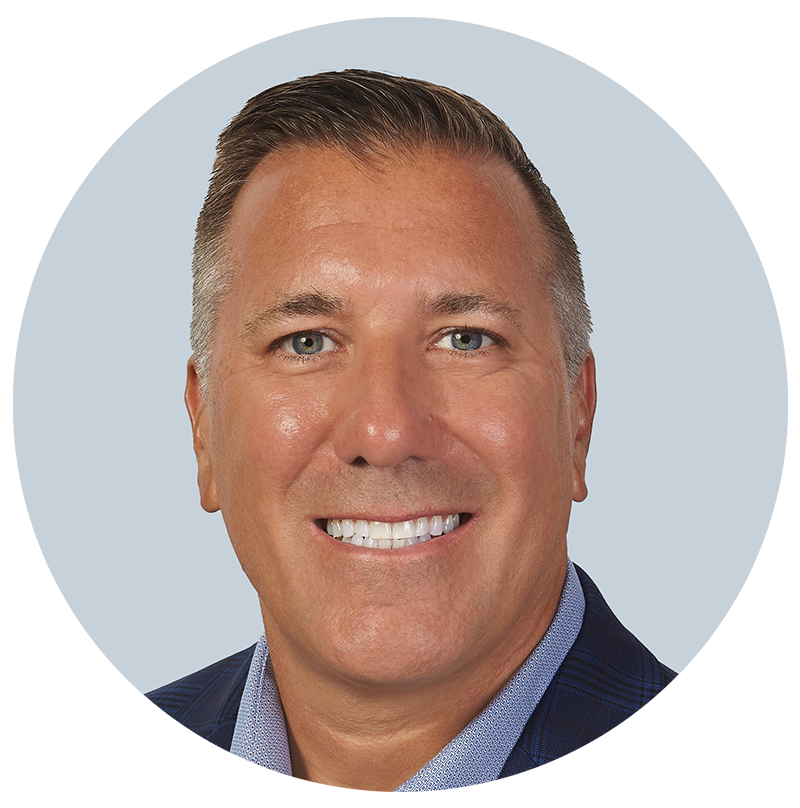 Scott Wendrych
Chief Development Officer
Scott has been deeply involved in the franchise industry for the past 19 years, beginning his journey as a franchisee. His experience as a small business owner ignited his passion for franchising and served as a foundation for the tremendous success that has followed. Scott was instrumental in the growth of the Fitness Together franchise brand, which grew to more than 400 U.S. locations and expanded internationally. Scott led the launch of the Elements Massage franchise and served as the Chief Development Officer for WellBiz Brands Inc. until 2018.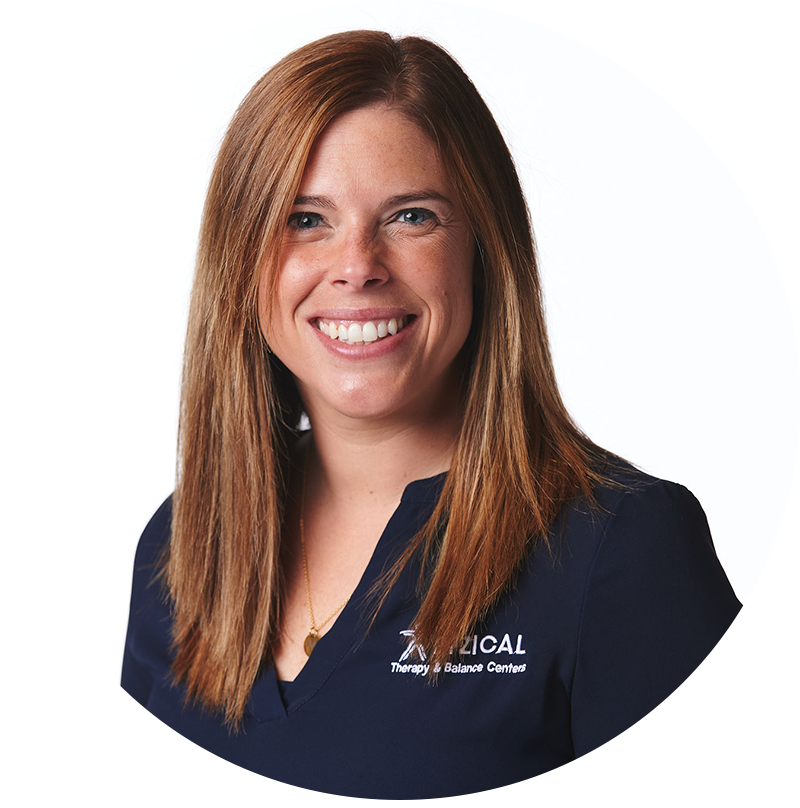 Karla Mazza, COO
FYZICAL Franchise Co-Owner - 4 Clinics
Karla graduated from Penn State Behrend in 2007 with a Marketing major and a Management minor. In 2008, she received her Master of Business Administration (MBA) also from Behrend.
Karla invested in the FYZICAL franchise in 2017 to take lead of business operations for the clinic. Before FYZICAL she gained eight and a half years as the director of marketing at the Patterson Erie Corporation.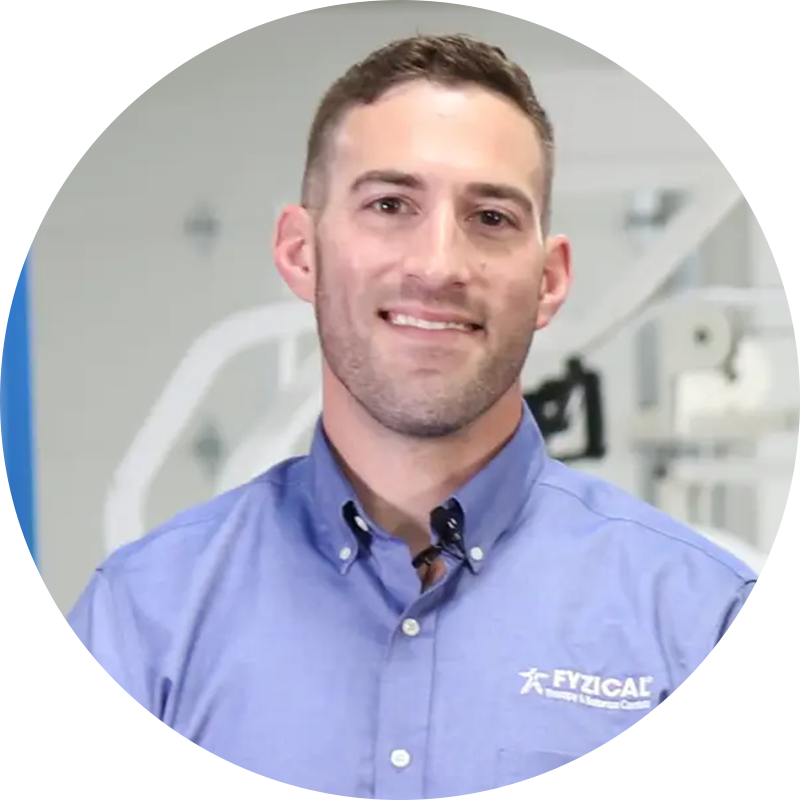 Christopher Bailey, DPT
FYZICAL Franchise Co-Owner - 4 Clinics
Chris graduated from Duquesne University with his Doctorate in Physical Therapy in 2007 with a focus in outpatient physical therapy and sports medicine. In 2016, Chris decided to change the practice from "Corry Works" to FYZICAL Therapy & Balance Centers. Following the change, Chris then opened three additional locations.
Meet the speakers, Scott Wendrych, FYZICAL CDO, and franchisees Christopher Bailey, DPT and Karla Mazza, Franchise Owners of 4 Clinics. A brief introduction to FYZICAL's business model and why a partnership tie-in could be your key to success.
Learn what FYZICAL's Partnership Advantage program is and the opportunity for the physical therapist partner and the entrepreneur partner within the model.
Chris + Karla's Partnership Story
Together Chris and Karla have opened and grown four FYZICAL locations. Hear the story of how their partnership began and the impact it has had on growing and scaling their business.
Partnership Considerations
Learn what to consider as a physical therapist considering a partnership opportunity in a physical therapy business. Learn how you decide roles and responsibilities, what questions you should ask before entering a partnership, and other key considerations for shared business management.
WATCH NOW
Free Webinar
for Physical Therapists to Learn About the Partnership Advantage Program
Fill out the form to watch FYZICAL's Partnership Advantage Program webinar event.