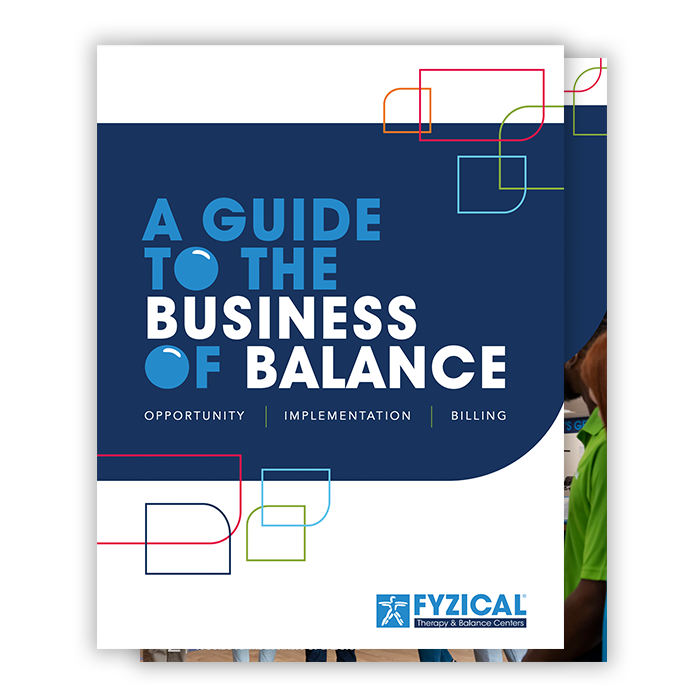 GET YOUR FREE EBOOK
The Business of Balance eBook
Download our FREE informational ebook by completing the form!
The Business of Balance eBook
Balance Therapy Can Improve Your Bottom-line, Market Share and Patient Outcomes
A full-service balance program can provide rapid growth of out-patient referrals, patient visits, and collections. Our balance program incorporates all aspects of rehabilitation and assessments with neurological rehabilitation, audiology, and occupational therapy. See how you can offer more to your patients by downloading our FREE Business of Balance eBook.