WATCH NOW
Strategies for Success in Private Practice
Future planning in the Physical Therapy Industry
Presented By:
Rick Douglass, PT, DPT, President of Operations
Anthony Macaluso, PT, Certified Balance Retrainer
Sanjeev Joseph, BPT, MSPT in Orthopedics, LST Certified
What's the State of the PT Industry?
It's important for physical therapists to reflect on their accomplishments and plan for their futures. Whether you are a private practice owner looking for strategies to remain independent or a practicing physical therapist considering a practice of your own, you'll want to watch this free webinar to understand what changes and challenges to look for.
WATCH THE 1 HOUR EVENT
Event Agenda
Introductions:


Meet the Speakers
Meet your host, Rick Douglass, PT and President of Operations as well as Tony Macaluso, PT and 2-clinic owner in New Orleans, and Sanjeev Joseph, PT, DPT, 3-Clinic owner and area developer in Lakewood Ranch, Florida.
State of the Industry:


Rick Douglass
Rick Douglass, PT, DPT will present on the state of the physical therapy industry today, reflect on the successes of the past year, and initiate discussion on the future of the industry.
Application:

See it in Action
Participate in an interactive demo of FYZICAL's mapping technology, analyze a market and identify a prime area for location development!
All panelists will discuss sensible solutions and key strategic actions for private practice owners. Including revenue diversification, wellness services, creative cost reduction, effective differentiation, and more!
What's next for Tony and Sanjeev? What's in FYZICAL's future?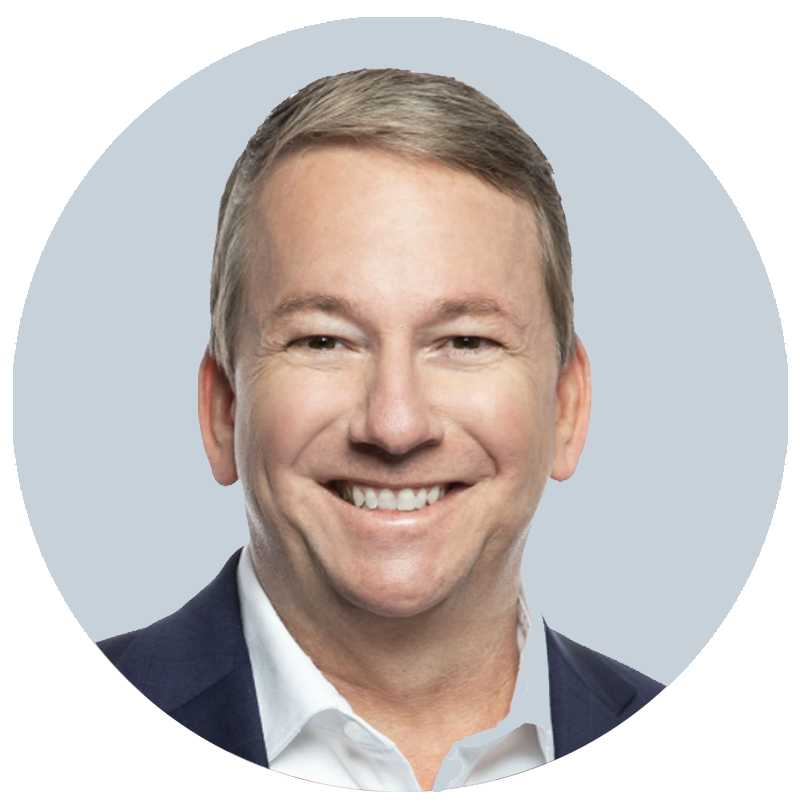 Rick Douglass, PT, DPT
President of Operations
Rick Douglass is passionate about learning and teaching and giving physical therapy patients access to the best care available. Having been a private practice owner for more than 13 years, Rick leads the FYZICAL Family by working alongside franchise owners training their teams in the strategies for operational and clinical excellence. The systems and processes Rick and his team have created allow FYZICAL franchise owners to achieve the levels of success they desire. Rick has earned a Fellowship in the American Academy of Orthopedic Manual Physical Therapists. Clinically, he specializes in the evaluation and treatment of Orthopedic and Spine dysfunction.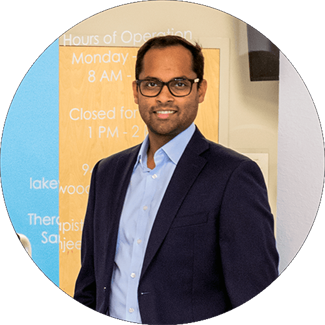 Sanjeev Joseph, BPT, MSPT, LSVT
Multi-Practice Owner Operator
Sanjeev Joseph started his PT career in 2007 after graduating with an MSPT in advanced orthopedics from Quinnipiac University in Hamden, CT. He lived and worked as a Physical Therapist in New York City from 2007 to 2012, and then moved to Bradenton, FL in 2012. After working as a Clinic Director, he ventured out to start his own Physical Therapy business in 2015 and became the very first denovo (new start) clinic in Fyzical Therapy and Balance Centers' history. Since then, he has started two more denovo Fyzical Therapy and Balance Centers clinics in 2021. He now specializes in scaling PT businesses from the ground up, quickly getting to cash flow positive, while at the same time delivering the highest quality of physical therapy in orthopedics, neurology, pelvic, concussion, balance and vestibular therapy.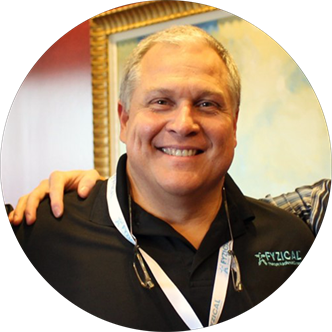 Anthony Macaluso, PT
Multi-Practice Owner Operator
Anthony J. Macaluso graduated from Louisiana State University Medical Center-School of Allied Health with a Bachelor of Science in Physical Therapy, in August of 1988. In April of 1992, Mr. Macaluso opened his out-patient physical therapy clinic, Orthopedic Physical Therapy of New Orleans. Mr. Macaluso's physical therapy practice has included, but was not limited to, orthopaedic diagnoses, sports related injuries, and balance disorders. In 2013, Mr. Macaluso joined the national franchise, FYZICAL Therapy & Balance Centers, as one of the original members.
Webinar Topics
Join Rick Douglass, President of Operations at FYZICAL and practice owners Tony Macaluso, PT and Sanjeev Joseph, PT, DPT for a panel discussion on the state of the physical therapy industry today and what to examine closely and prepare for in the future. The private practice sector has faced numerous challenges over the years, but has been continuously resilient. In the face of consolidation, mergers and acquisitions, and reimbursement decline - what can private practice owners do to get ahead and stay ahead?
Rick Douglass will address the state of the physical therapy industry, its success and achievements, and what to know and look out for within the industry.
Hear directly from other private practice owners on how they plan for and handle challenges in stride by implementing these key strategies: revenue diversification, wellness services, effective practice differentiation, creative cost reduction, building trust equity, and partnership opportunities.
Meet two highly successful private practice owners who have grown to multiple locations in spite of the industry challenges. Hear how they got started, what path they took to grow, and the challenges they experienced along the way. If you're considering expansion of your practice, or starting your own - you won't want to miss the LIVE Q&A to ask questions and learn from their successes!
WATCH NOW
Free Webinar for Physical Therapists
Whether you own a practice or are thinking of opening one, you won't want to miss the opportunity to learn from industry veterans!

Watch now by completing the form!