FYZICAL Therapy Franchising
Training and support for physical therapy owners
Initial Franchise Training
Ongoing support for new franchisees
FYZICAL offers a comprehensive and extensive training process to ensure you, your staff, and your clinic are set up for success!
This includes a four-week training process, a three-day in-person lab, on-site education, online instruction courses, webinars, and training videos at your disposal, ongoing area representatives to support you, and both regional and national conferences to ensure that all of our new franchisees are well-educated on the systems and processes that go into running a successful practice and provide the most cutting-edge ongoing clinical care.
24 Hours
number of Hours of Classroom Training
90 to 180
typical time in days between signing and opening for a New Center
500+
number of current locations across the United States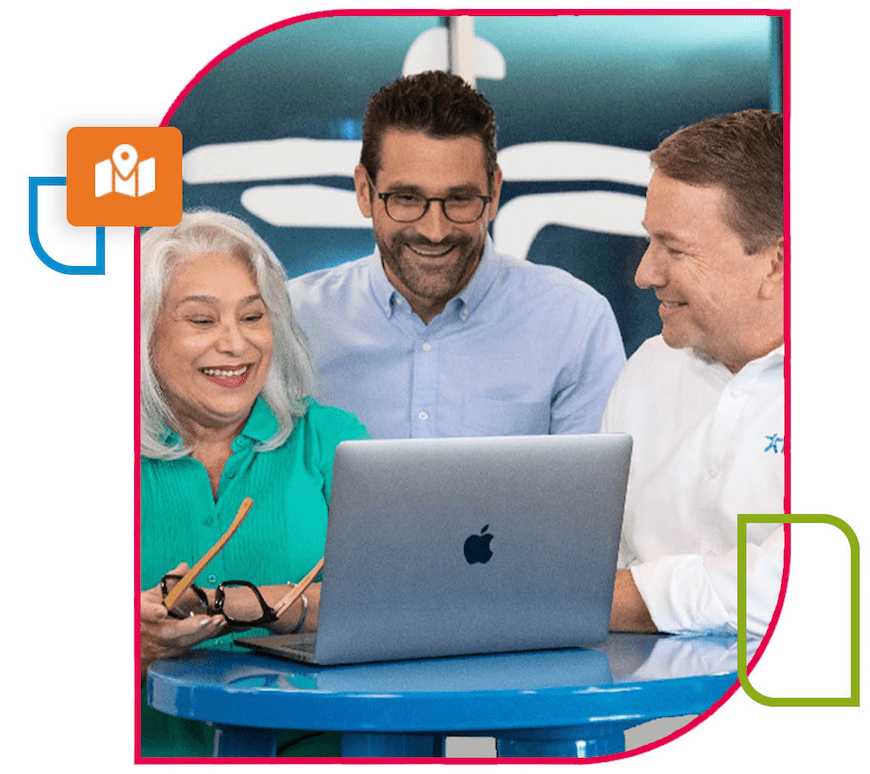 Start Up Support
We're here to help at every step of the process
After initial training is complete, it's time to get your FYZICAL location up and running. We'll work with you through virtually every aspect of your business from start to finish! This includes site planning and real estate build-out using specialized mapping technology, marketing support on both the local and national levels, a 5-year strategic plan, our proprietary business management tools, our 10-point management system that helps practices simplify operations while maximizing profit, and more.
Location Set Up Support
Real Estate and Opening Support
Choosing the right location for your clinic is vital. You'll need to know some crucial information before you decide on a location, such as population, demographics, demand for service, and competitor saturation. Our team of experts will use our help you find a space that has maximum market potential and fits your size and budget. Our extraordinary visual mapping and reporting tools can help you find the perfect location and can help you predict the strength of your market in five years! We'll also help you determine the best clinic layout that meets your needs, help with build-out and design, and we have vendor partners to help you cut costs!
Territory selection, location, and planning
Tools and technology to determine market potential
Practice design, layout, and setup
Vendor opportunities to cut costs
It Doesn't Stop There
We help our franchises by assisting with:
Virtual and in-person training opportunities on cutting-edge treatments and therapies.
Real estate and market selection of your new clinic using expert mapping technology.
Ongoing marketing and advertising campaign support, from the local level to the national levels.
The FYZICAL Pillars of Success and how to execute them in your practice.
On-site training and education for you and your staff on the most up-to-date therapies.
Continuing education, such as new or refresher training courses to keep you and your staff current in industry knowledge.
National and regional conferences to discuss business and operational issues, including industry changes, new services and/or merchandise, marketing strategies, and more.
Marketing Support
Our Marketing Support is Unparalleled
Marketing can feel like a full-time job, but with FYZICAL, you'll have all the resources and support at your fingertips. FYZICAL has world-class marketing support at both the local and national levels, and you'll have ongoing marketing assistance to help you with all aspects of marketing and advertising your practice for success. Our team helps you with:

Comprehensive marketing plan specialized for your clinic.

Corporate marketing initiatives to drive brand awareness in your area.

Customizable collateral, ready-made TV commercial spots, and advertising material for social media platforms.



Full-scale local marketing campaigns for your clinic, such as Fight the Fall, to attract patients and doctors to help increase walk-ins, patients, and referrals.

Content development assistance for all your marketing, advertising, and social media needs.

Marketing support to attract local business advertising.

Access to a quarterly marketing plan with current and effective marketing practices.

A monthly marketing plan to help you successfully market your clinic.

Tools and resources to help you develop your local marketing plan, such as:

How to put a content calendar together.

The ins and outs of social media, how and what to post, and when.

How to put together a budget.

Ready-to-use marketing content for your clinic.

A complete reservoir of tools available 24/7 to help your clinic be successful.
Our ongoing unlimited support can help your practice achieve marketing goals that make your clinic successful and profitable so you can focus on the day-to-day operations of running your business.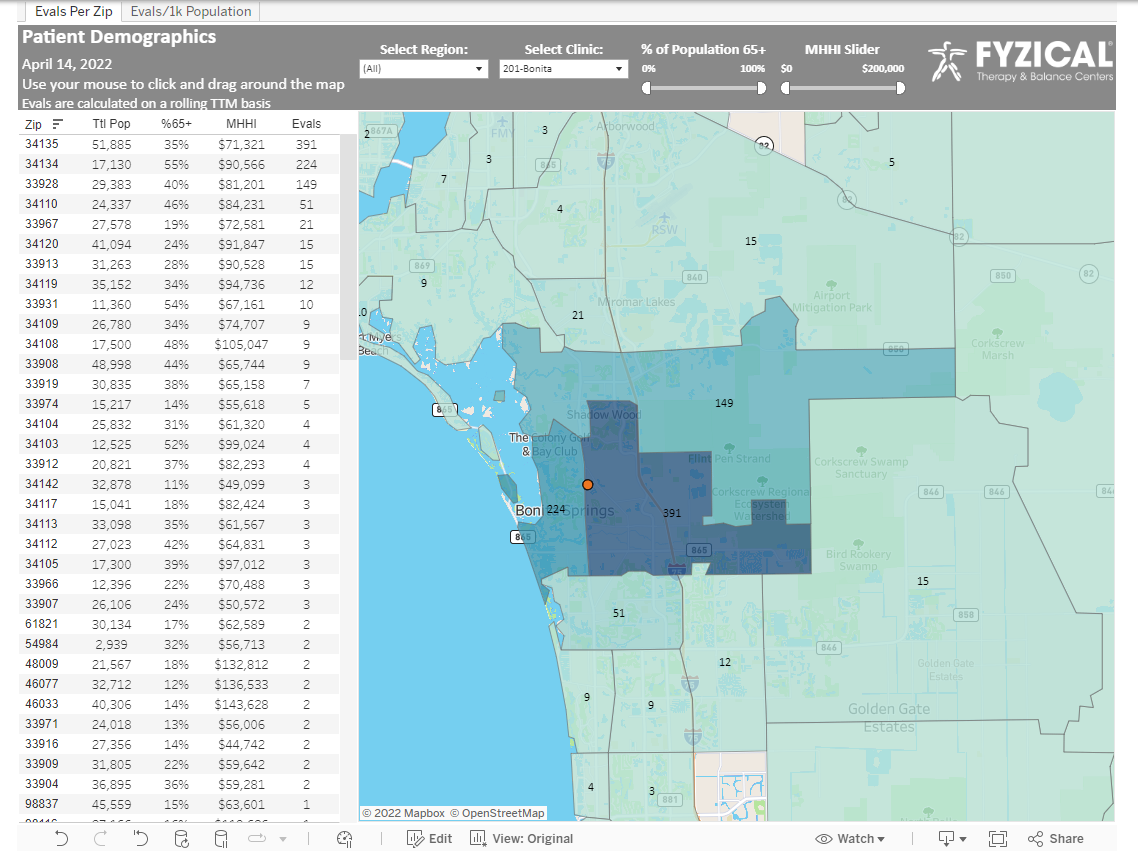 How do you measure success?
You want your patients to thrive with their therapies, but you also need your business to prosper. How do you do that? With FYZICAL's Business Intelligence (FBI), a tool that uses real data analyzed from your clinic to advise you on your business strategies. FYZICAL's business intelligence team consists of physical therapists and business professionals who combine industry knowledge with business insight to help you strategize based on your clinic's data. Our proprietary platform integrates with your EMR and gains business insights from your unique data. The result? A strategic plan that can forecast success, help you plan for a successful future, and a create wealthy exit if you choose!
Technology Support

We use industry-leading software solutions from top technology firms, such as visual mapping and reporting tools that are recognized throughout the industry, to help plan for your most profitable location.


Ongoing Education
FYZICAL offers cutting-edge training and ongoing educational opportunities for your business. We're committed to keeping you current on the latest medical advances and sharing our industry knowledge with your team.
Regional Conferences
FYZICAL also holds national and regional conferences, including an annual conference, to discuss various business issues and operations, and keep you up-to-date on current industry topics.


Ready to franchise with Fyzical?
We look forward to talking with you about your goals on a brief 15-minute call.