INSTANT WATCH
How to Start a Physical Therapy Practice
The Premiere Crash Course in Physical Therapy Business Ownership
Learn how to start a physical therapy practice today!
The Ultimate Workshop for Physical Therapists Who Want to Start Their Own PT Practice
Success Strategies for Starting and Running Your Private Physical Therapy Practice
It all begins with the story behind how FYZICAL Therapy & Balance Centers came to be. While researching the physical therapy industry, we learned:
There aren't many resources explicitly focused on starting your own PT practice.
There is a massive void in business education for MPT and DPT programs.
Available resources are outdated and fail to address how the PT industry has changed.
This leaves many physical therapists at a significant disadvantage when starting their practice. We sought to address this void of information and share our knowledge and resources from opening over 500 physical therapy practices with those looking to open their own physical therapy practice.
And yes, we'd love for you to partner with us to start your physical therapy practice, and we surely hope to bring that much value to you in this webinar, but that's not what this webinar was designed to do. We created this webinar to give you a crash course in physical therapy business ownership by teaching you the fundamentals of today's physical therapy business model so you can be more successful in business ownership, no matter which path you choose. Better yet, it's completely free.
So what are you waiting for? Register today!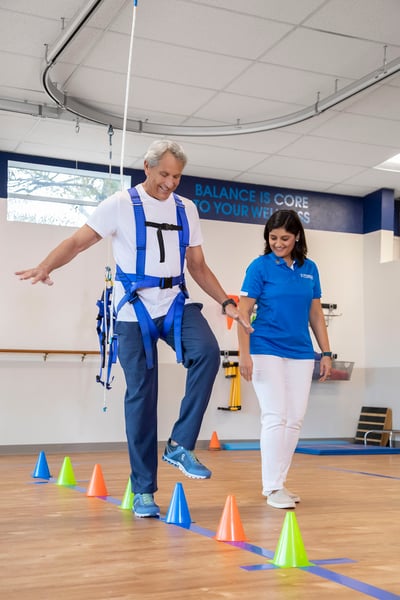 The Webinar for Physical Therapists Looking to Start Their Own Practice
Are you a physical therapist who wants to open your own practice but need help understanding what goes into it and where to begin?
There are many factors to consider, such as choosing a location, financing, clinic buildout, day-to-day operations, measuring profit, marketing, training, insurance reimbursements, vendors, credentialing and referrals - it can all be overwhelming!
Our free webinar will take a deep dive into all that goes into starting a practice and clinic ownership. You'll learn about the framework needed to start and build your own PT practice, run the daily operations, and understand the steps you need to take to make it successful.
This webinar will answer the question, "How do you open a physical therapy practice?" and give you strategies for success as you begin the process.
If you want to succeed in your physical therapy practice, this webinar will give you the information you need to get started!
What Will this Webinar Cover?
New Clinic Business Planning
Every business needs a strategic plan for opening and operation. We'll discuss what you need to know before creating a business plan for your new clinic.
Marketing is more important than ever. Where your practice ranks in an online search is equally as important as your practice location. We walk you through what to expect when it comes to marketing your new practice to patients and referral sources.
How you select your location and design your space can have a major influence on your patient satisfaction and your ability to grow your practice in the future. Learn the ideal practice size and how to optimize your space for maximum business success.
Credentialing and Ancillary's
If you've ever wondered, "How do I set my practice up for insurance reimbursements?" you've come to the right spot. We'll cover what you need to know to get credentialed and how to add more ancillaries to your practice to lessen the need for insurance reimbursements.
One of the most common questions for new PT business owners is, "How much can I make?" We walk you through the costs of starting your practice and what to expect financially if you choose to partner with FYZICAL.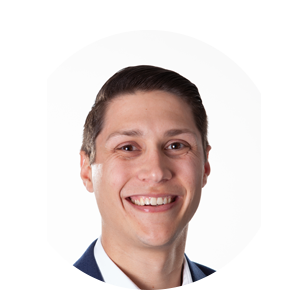 Zach Keller
Franchise Development Expansion Manager
As Franchise Development Expansion Manager, Zach brings a wealth of industry experience educating prospects on the FYZICAL franchise opportunity. Having spent over six years working with diverse entrepreneurs and physical therapists, Zach has an astute business aptitude, extensive research capability, and marketing proficiency as he guides potential candidates through FYZICAL's versatile and flexible business models. Zach has a passion for helping prospects further their professional and financial goals of business ownership through knowledge and understanding, progressing individual pathways for success and profitability.
WATCH THE 30-MINUTE EVENT
Webinar Agenda
Zach Keller, Senior Advisor, will walk you through what goes into starting a physical therapy practice - including details most new practice owners overlook or don't consider before they open their doors.
Starting a Physical Therapy Practice
Explore what it takes to open a physical therapy practice - from the initial investment cost to how to choose a location to marketing your clinic - and the importance of staffing for growth. Whether you choose to work with FYZICAL or not, you'll walk away understanding what goes into opening your own physical therapy practice.
How does the FYZICAL model compare to starting a practice on my own? What kind of support is provided? Ultimately, walk away knowing if you want to go it alone - or work together!
INSTANT WATCH
How to Start a Physical Therapy Practice
Watch for our free webinar on how to start your own physical therapy practice. Whether you go it alone or partner with FYZICAL - you'll walk away with the information you need to start planning for your own practice!