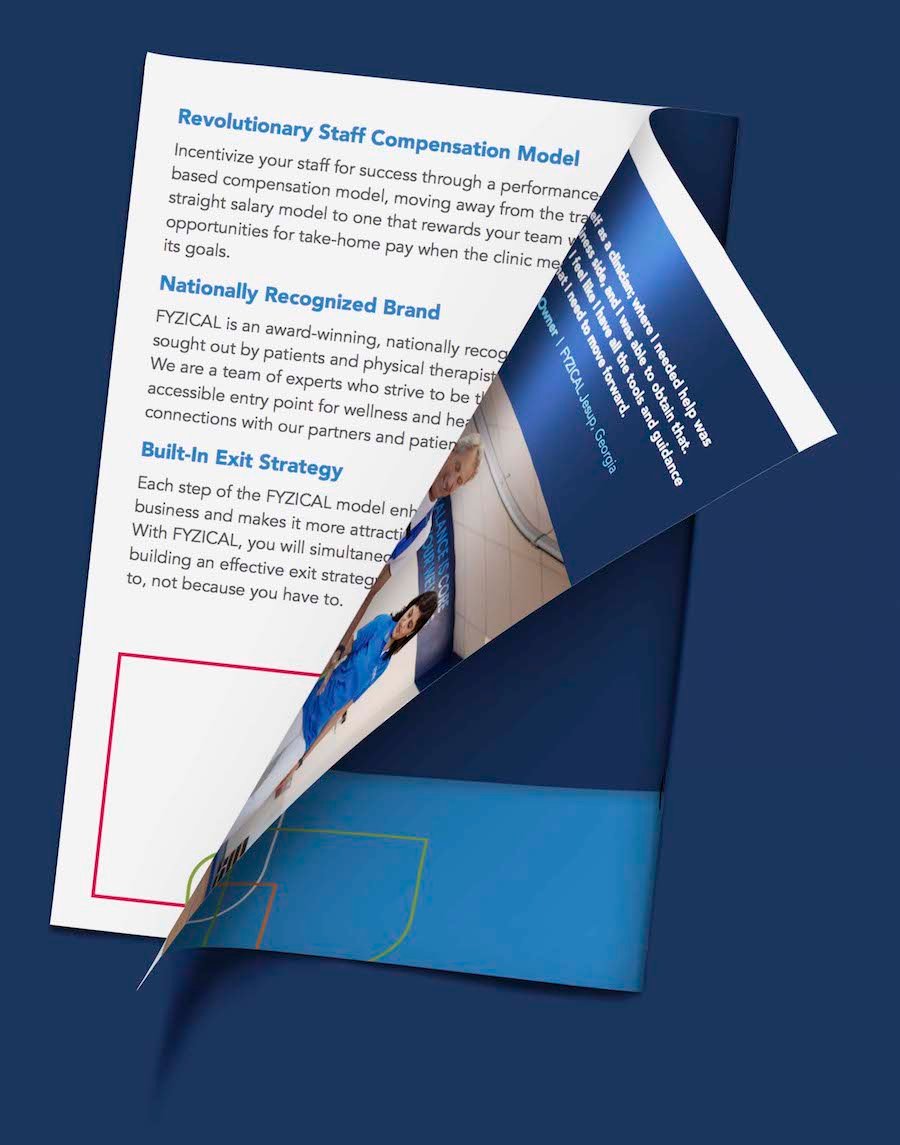 A Complete Guide To
FYZICAL Therapy Franchising for Current Practice Owners
Created by physical therapists for physical therapists, FYZICAL's unique business model is the physical therapy profession's future, designed to help practice owners thrive, remain independent, and find a comfortable and rewarding work-life balance!
Learn how you can optimize profitability and growth
Managing a successful physical therapy clinic certainly has its challenges:
Are you feeling overworked?
Do you often question how your business operates?
Do you feel like you're treading water?
Do you wonder if this is what success really looks like?
Have you ever wished you could have a colleague or another clinic owner to collaborate with to talk about business?
Do you ever feel like you're out of control?
What if we told you that FYZICAL Therapy and Balance Centers could provide solutions to problems that therapists face in their clinics every single day? Or that we could provide the support you need to strengthen and grow your business? Download the guide to learn more!