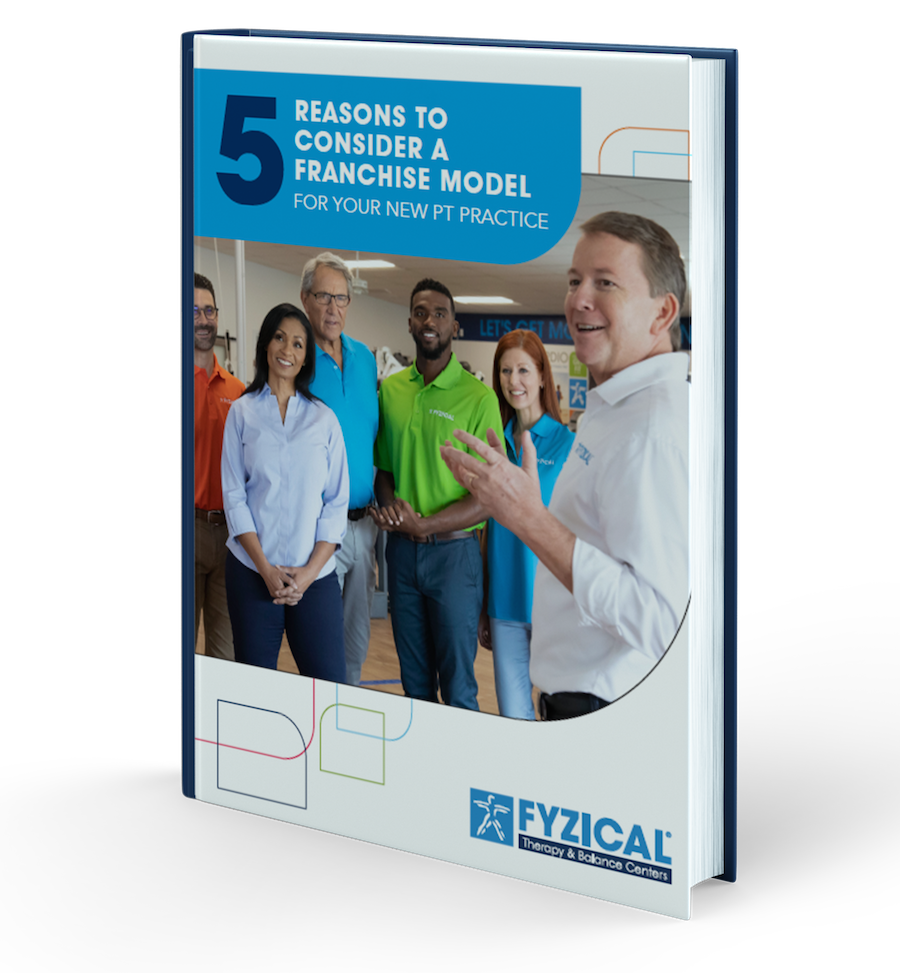 GET YOUR FREE GUIDE
Download 5 Reasons You Should Consider a Franchise Model for Your New PT Practice
Most PT's we've spoken to want to open their own practice to provide their patients with better care and more options, but they aren't sure where to begin the process to achieve that. This is the PRIMARY reason a franchise like FYZICAL can bring so much value to someone looking to open their own practice.
What's in the guide?
Learn the top five reasons to franchise your PT practice!
Have you ever thought to yourself...
What are the steps for opening my own practice?
How do I market my new practice effectively?
I wish there was someone who could help me open my practice.
How much does opening a practice cost?
I'm not a real estate or construction expert. How will I find, negotiate, and build my location?
Not only does FYZICAL have answers for these questions, but we've also got an entire team here to help you with solutions - and we've done just that for over 400 locations. There are many questions you don't know to ask, and that's where having a franchise partner in this process can be so valuable. To understand how a franchise system can answer these questions and so many more, download our free guide below.