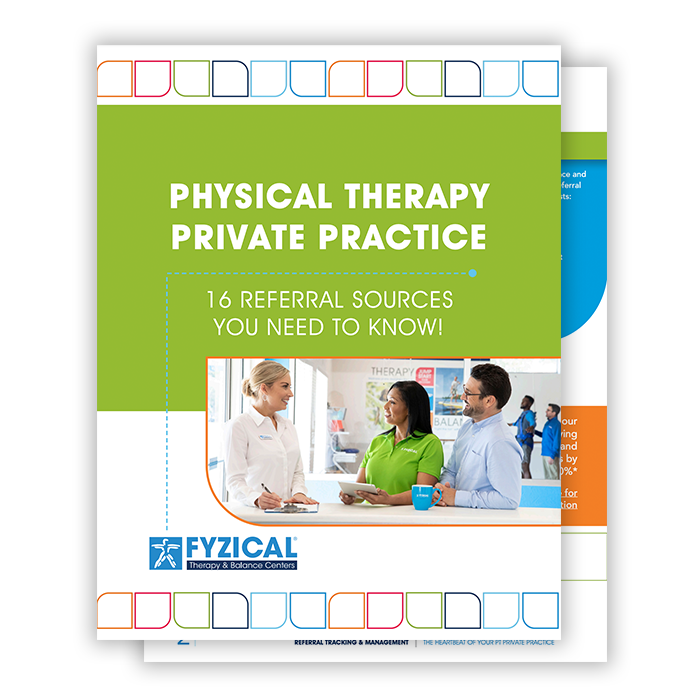 Download Your Free Tip Sheet
16 Referral Sources You Need To Know
Download our FREE Tipsheet That Reveals 16 Hidden Referral Sources Below!
FREE TIP SHEET
16 Hidden Referral Sources for Your PT Practice
What are these sources?
Acquiring new patients is the lifeblood of any physical therapy practice. It's essential to the survival of your business.
We share hidden referral sources like:


⋅ Optometrists
⋅ Podiatrists
⋅ Neurologists
⋅ and many more!


If you're a PT looking to grow your practice, do not pass up on this free list of 16 Rarely Used Referral Sources and up your referral game immediately.

Complete the form for your free copy!
Complete the Form Below to Download Our Free Tip Sheet