OUR TURNKEY BUSINESS SOLUTION
THE FYZICAL THERAPY PRACTICE BUSINESS MODEL AND REVENUE GENERATING SERVICES
FYZICAL has been in business since 2013, and we currently have hundreds of locations open across the U.S. – that's rapid growth by any measure. Our physical therapy and balance franchises specialize in providing a wide range of services, many of which face little competition in their communities. Patients know they can come to FYZICAL for: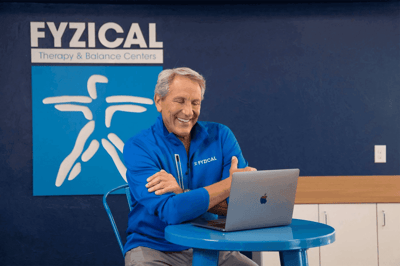 Physical & occupational therapy
Audiology
Balance
Sports rehab
Neurological rehab
… and many other physical therapy outpatient services.
We partner with physical therapists who own their own practices, and help them to strengthen their bottom line. We do that by helping them add new revenue streams to their businesses (for instance, by leveraging sports rehabilitation and therapy opportunities among others), streamlining operations, increasing their patient referrals, and revamping their marketing strategy.
Similarly, FYZICAL also works with practitioners like ENT/OTO doctors who are struggling to grow their practice. We serve practitioners like these by helping them attract the right patients, ensuring that they're most effectively utilizing their time and their team's time, improving their billing systems, and so forth. Of course, FYZICAL also works with investors and other newcomers to the industry. We're able to guide these partners through the process of setting up a new practice, staffing it with the right people, attracting patients, and much more. In short: If you're looking to create or improve your presence in the physical therapy industry, FYZICAL is the go-to source.